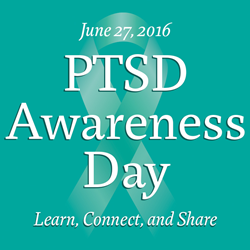 Knoxville, TN (PRWEB) June 23, 2016
Brookhaven Retreat®, LLC, a unique residential treatment facility exclusively for women with mental health and/or substance abuse issues, recognizes PTSD Awareness Day on June 27th by sharing and creating a homemade Sugar Lip Scrub recipe for encouragement of self-care.
PTSD Awareness Day is held yearly on June 27th to increase the awareness of post traumatic stress disorder by recognizing symptoms and seeking and obtaining needed care. The United States Senate, in correlation with the National Center for PTSD, designated this day in 2010. This years focus is to "Learn, Connect, and Share" by researching the effectiveness of proper PTSD treatment, asking for help for yourself or help someone else, and passing along the information that you learn.
One important aspect of care for treating symptoms of PTSD is to routinely practice self-care. As part of The Lily Program®, a 90-day treatment for women offered exclusively at Brookhaven Retreat, clients are encouraged to routinely practice self-care. Brookhaven Retreat offers a weekly self-care class, in addition to opportunities for visits to a local salon and spa. Self-care is important to PTSD treatment because it nurturing to your mind, body, and spirit and also provides time for self focus so the triggers and reminders of the traumatic event can be disregarded for a time.
On June 27th clients will share and create a recipe for a Homemade Sugar Lip Scrub to encourage self-care practices. Below is the Recipe for the Homemade Sugar Lip Scrub:
Ingredients:

1 teaspoon of coconut oil
1 teaspoon of raw honey
2 tablespoons raw/granulated sugar mixed
Dash of lemon juice
Directions:
Mix the ingredients together to form a paste.
Use your finger or soft bristle toothbrush to dip into the scrub.
Massage on lips by using soft circular motions.
Rinse with water and apply lip balm.
About Brookhaven Retreat
Brookhaven Retreat is a women's treatment center nestled on a naturally beautiful 48-acre site secluded in the foothills of the Great Smoky Mountains. It has helped hundreds of women across the United States overcome depression, trauma, anxiety, substance use and a range of other behavioral health challenges. Brookhaven's Founder, Jacqueline Dawes, has predicated its gender-specific treatment on "healing emotional breakage" for women. In this way, she has established a sanctuary and a place where women can feel safe, secure and cared for by a staff of highly trained professionals.