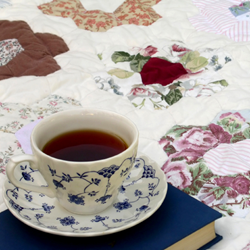 Knoxville, TN (PRWEB) November 11, 2015
Brookhaven Retreat® LLC, a unique residential treatment facility exclusively for women with emotional and mental health challenges, and/or substance abuse issues hosted a therapeutic outing to The Quilters Roadshow and Handcrafters Showcase at Great Smoky Mountains Heritage Center on Saturday, November 7, 2015.
The 8th annual event was presented by the Smoky Mountain Quilters and Foothills Quilters in conjunction with the First Handcrafters' Showcase benefiting the Mary E. Tippitt Memorial Library.
As part of The Lily Program®, a 90-day voluntary residential program offered exclusively at Brookhaven Retreat, regular recreational outings help women overcome depression, trauma, anxiety, personality disorders, and substance dependence among other diagnoses.
In recent years, crafting has been considered a practice of mindfulness. According to a piece published in 2011 in DailyMail.com, researchers at the University of Glasgow concluded that the value of all hobbies – 'from reading to train spotting' – should be considered specifically for their mental and physical benefits. They discovered that quilting, in particular, helps cognitive, creative and emotional well-being, particularly among older people.
Professor Jacqueline Atkinson, co-author of the study at Glasgow, and a quilter herself for five decades, said, "Doing something that engages you and that you enjoy is key. As adults, we don't often do enough that includes fun and play."
In January 2015, CNN.com published a piece called, "This is Your Brain on Crafting." It claims that although little research has been done on crafting, neuroscientists are beginning to see how studies on cognitive activities such as doing crossword puzzles might also apply to someone who does complex quilting patterns. Experts also say that crafting can help those who suffer from anxiety, depression or chronic pain.
Brookhaven Retreat's founder Jacqueline Dawes agrees. She also cites the importance of exposure therapy and remaining connected to the outside world during treatment. "Mindfulness is one of the skills we teach here and crafting is one of the ways we practice the awareness of the moment. The outings are another, more active ways of accomplishing the same goal. We realize that inspiration can come from many different places, which is what motivates us to visit museums and cultural events."
About Brookhaven Retreat
Brookhaven Retreat is a women's treatment center nestled on a naturally beautiful 48-acre site secluded in the foothills of the Great Smoky Mountains. It has helped hundreds of women across the United States overcome depression, trauma, anxiety, substance use and a range of other behavioral health challenges. Brookhaven's Founder, Jacqueline Dawes, has predicated its gender-specific treatment on "healing emotional breakage" for women. In this way, she has established a sanctuary and a place where women can feel safe, secure and cared for by a staff of highly trained professionals.