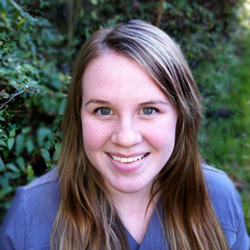 Knoxville, TN (PRWEB) January 05, 2016
Brookhaven Retreat® LLC, a unique residential treatment facility exclusively for women with emotional and mental health challenges, and/or substance abuse issues, welcomes Stephanie Thompson, the new reflexologist to the staff as of December 2, 2015.
Over the past several thousands of years, reflexology has gained popularity as an alternative therapy used to treat an array of conditions. Reflexology is the art of applying pressure to specific areas in the hands, feet, and ears in order to stimulate corresponding areas of the body, including organs, which are difficult to palpate.
Benefits of reflexology include increasing energy, boosting circulation and immune system function, stimulating nerve function, inducing relaxation, eliminating toxins, stimulating the central nervous system, preventing migraines, improving urinary tract conditions, speeding recovery after injury or surgery, relieving sleep disorders and general pain, and reducing depression.
Brookhaven Retreat is dedicated to providing the highest quality of care to women suffering from substance abuse and mental health issues. Having Thompson on staff supports the effort to offer a well-rounded environment most conducive to healing.
Thompson is an internationally certified Reflexologist with a passion for the positive impact of this special therapy. She was introduced to reflexology out of her own experience and need.
"In college, I broke down under the impact of both a family death and the end of a dating relationship and became depressed," says Thompson, a wife and mother of a baby boy. "After just one reflexology session, my healing began, and I had the opportunity to experience the powerful therapeutic nature of the therapy. Because I love helping others, my interest in it came naturally and now I am fortunate to be able to use this nurturing modality to help people heal in a very relaxing way."
Brookhaven Retreat's founder, Jacqueline Dawes, says, "There is an absolute cascade of positive effects of reflexology that begins with improved circulation, which helps more oxygen reach the vital organs. And that results in the improvement of function all over the body. It's a very uplifting experience and we are fortunate to have Stephanie with us to treat our clients. We welcome her."
About Brookhaven Retreat
Brookhaven Retreat is a women's treatment center nestled on a naturally beautiful 48-acre site secluded in the foothills of the Great Smoky Mountains. It has helped hundreds of women across the United States overcome depression, trauma, anxiety, substance use and a range of other behavioral health challenges. Brookhaven's Founder, Jacqueline Dawes, has predicated its gender-specific treatment on "healing emotional breakage" for women. In this way, she has established a sanctuary and a place where women can feel safe, secure and cared for by a staff of highly trained professionals.