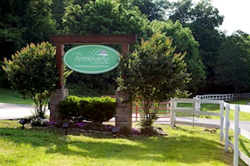 Knoxville, TN (PRWEB) July 29, 2014
On July 23, Brookhaven Retreat staff completed a thorough review of its risk management and precautionary status policies and procedures. Along with owner and founder Jacqueline Dawes, staff from various other departments, including medical records, therapists, program counselors and the clinical team, took part in the event.
The day started in full swing with an open discussion led by consultants Scott Migdole and Dr. Jennifer Payne. Program Counselor Brittany Jones stated, "Training opportunities like today's are extremely beneficial to the program counselor role. It is a forum that allows clarity on current procedures, as well as a chance to receive clinical and professional advice."
Staff thoroughly analyzed current policies and discussed how to best implement policies that are both practical and continue the superior level of client care that makes Brookhaven Retreat a distinct resource for women seeking help from substance abuse and mental health issues.
Migdole believes that by allowing staff to be part of the process of implementing procedures and policies, Brookhaven Retreat is able to ensure the safety and comfort of the clients served.
As part of a collaborative effort, these frequent trainings and reviews facilitate Brookhaven Retreat's goal of providing high quality care in an environment that is nurturing, compassionate and efficacious.
Since 2006, Brookhaven Retreat has worked tirelessly to create an environment of healing and recovery for women with mental health and substance abuse issues. Dedicated consultants and employees who participate in regular reviews, discussions and evaluations are a key part of Brookhaven Retreat's ongoing success providing women with a distinct level of care.
About Brookhaven Retreat
Brookhaven Retreat is a women's treatment center nestled on a naturally beautiful 48-acre site secluded in the foothills of the Great Smoky Mountains. It has helped hundreds of women across the United States overcome depression, trauma, anxiety, substance use and a range of other behavioral health challenges. Brookhaven's Founder, Jacqueline Dawes, has predicated its gender-specific treatment on "healing emotional breakage" for women. In this way, she has established a sanctuary and a place where women can feel safe, secure and cared for by a staff of highly trained professionals.