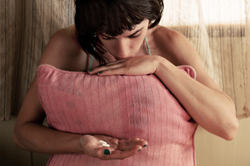 Knoxville, TN (PRWEB) June 04, 2014
Every year the National Safety Council hosts National Safety Month in June. This campaign aims to promote the idea of risk reduction in an effort to prevent dangers from happening. During the first week of the 2014, the campaign focuses on preventing prescription drug abuse.
Taking a prescription too often, in larger doses, in a different way, or taking someone else's medication qualifies as prescription drug abuse. The Centers for Disease Control and Prevention has classified prescription medicine misuse as an epidemic with more than 15 million people in the United States reporting abuse. It reports that prescription drug abuse resulted in nearly 17,000 deaths from overdoses alone in 2012.
Studies have shown that preventing prescription drug abuse can help avert the beginning of illicit drug use. Many people are less afraid of prescription drugs because a doctor can prescribe them, incorrectly believing this makes them safer than other drugs. According to the National Survey on Drug Use and Health, one-third of people who used drugs in 2009 started by abusing prescription drugs.
To prevent prescription drug abuse it is imperative women are aware of the dangers, and are able to utilize healthy coping skills to handle the problems, emotions and feelings that may provoke the misuse of prescription medicines. At Brookhaven Retreat, women are given the tools to regulate their emotions without turning to prescription medications.
Prescription drug abuse can be difficult to identify and hard to control. During the first week of June, and the start of National Safety Month, Brookhaven Retreat will participate in the efforts to prevent and treat women with addictions to prescription drugs. Using education, therapy and the proper coping tools, it helps create healthy and stable women, families and communities.
About Brookhaven Retreat
Brookhaven Retreat is a women's treatment center nestled on a naturally beautiful 48-acre site secluded in the foothills of the Great Smoky Mountains. It has helped hundreds of women across the United States overcome depression, trauma, anxiety, substance use and a range of other behavioral health challenges. Brookhaven's Founder, Jacqueline Dawes, has predicated its gender-specific treatment on "healing emotional breakage" for women. In this way, she has established a sanctuary and a place where women can feel safe, secure and cared for by a staff of highly trained professionals.