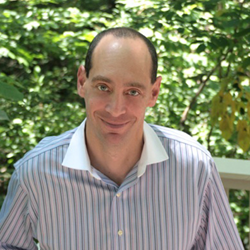 Knoxville, TN (PRWEB) August 19, 2015
Brookhaven Retreat ® LLC held a training session on Emergency Policies for staff members on Aug. 13 at Blackberry Farm, Walland, TN.
Facilitated by Scott Migdole, consultant for Brookhaven Retreat and Chief Operating Officer of Yale Behavioral Health and the Yale Program on Supervision, the training was designed to reinforce the understanding of emergency policies, safety codes and the Columbia Suicide Assessment. In the case of Psychiatric Emergency, which is a "Code Brown" according to Brookhaven Policy, the Columbia Assessment must be completed to determine the appropriate steps to follow. Created by Dr. Kelly Posner, Ph.D., the Columbia Assessment helps to (1) enhance client disclosure and reduce clinician bias, (2) enable large scale assessment of suicidal ideation and behavior, and (3) provide clear data for clinicians to act upon to help ensure client safety. Migdole told staff members, "It's all about the application of what you learn…We must always remember a client's safety overrides everything."
Staff members rely on The Emergency & Operational Actions Policies Handbook to provide a reference guide for the various codes according to their assigned color, such as for Staff/Security Assistance, Hazardous Material Spill/Leak, Medical Emergency, Weapon on Premises or Fire Emergency, to name a few.
Founder Jacqueline Dawes, says, "It is one thing to have a handbook on emergency policies and for the staff to understand theoretically what to do during a specific emergency, and quite another to have to behave professionally and according to code when emergencies present themselves. That is why we routinely revisit the information provided in the handbook and talk about it in detail. In our line of work there is almost constant cause for concern and the need to act appropriately is extremely important. We can't be too careful handling our clients with the utmost consideration and following our guidelines to the letter."
About Brookhaven Retreat
Brookhaven Retreat is a women's treatment center nestled on a naturally beautiful 48-acre site secluded in the foothills of the Great Smoky Mountains. It has helped hundreds of women across the United States overcome depression, trauma, anxiety, substance use and a range of other behavioral health challenges. Brookhaven's Founder, Jacqueline Dawes, has predicated its gender-specific treatment on "healing emotional breakage" for women. In this way, she has established a sanctuary and a place where women can feel safe, secure and cared for by a staff of highly trained professionals.