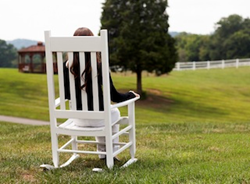 Knoxville, TN (PRWEB) January 07, 2015
Self-love is the act of doing something for your self that nourishes you from within. It is an essential part of creating a healthy whole. January is registered Self-Love month with an initiative to raise awareness of the importance of accepting your self, loving your self and nurturing your self in order to build a healthy and balanced life.
Many women frequently place the needs of others above their own. The U.S. Department of Health and Human Services Healthy Woman publication states that this consistent self-sacrifice can lead to depression, anxiety, substance abuse, poor self-esteem and many other mental health issues. One aspect of self-love is practicing good self-care. Self-care allows women to prioritize their basic needs first. By learning the importance of self-care through nutrition, exercise, proper sleep and social interactions women begin to cultivate self-love and a value.
Self-care, rather than a time of indulgence, is mean to balance stressors, reduce negative emotions and help maintain mental and physical wellness. Over the course of residential treatment, women learn that self-care has very much to do with how they perceive themselves. Care for the self begins in the mind, and the physical expression of inner self-talk can help or harm a woman recovering from mental health or substance abuse issues.
For each unique woman seeking treatment for depression, anxiety or addiction, Brookhaven Retreat implements a personal care plan that includes salon and spa visits to relax, recharge and take care of the body. These group outings focus on building healthy self-care routines that influence the way women feel about themselves. This plan also includes eating nutritiously, exercising regularly and finding hobbies that nourish her soul.
Women often find that by taking better care of themselves, they feel energized and experience a renewed happiness that extends to even the simplest day-to-day activities. During the month of January, Brookhaven Retreat encourages women to take time for themselves and commit to self-love.
About Brookhaven Retreat
Brookhaven Retreat is a women's treatment center nestled on a naturally beautiful 48-acre site secluded in the foothills of the Great Smoky Mountains. It has helped hundreds of women across the United States overcome depression, trauma, anxiety, substance use and a range of other behavioral health challenges. Brookhaven's Founder, Jacqueline Dawes, has predicated its gender-specific treatment on "healing emotional breakage" for women. In this way, she has established a sanctuary and a place where women can feel safe, secure and cared for by a staff of highly trained professionals.