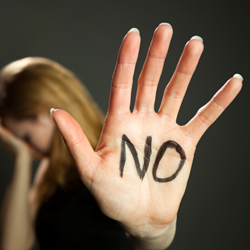 Knoxville, TN (PRWEB) April 06, 2016
Brookhaven Retreat® LLC, a unique residential treatment facility exclusively for women with emotional and mental health challenges, and/or substance abuse issues, will share facts about sexual assault in honor of National Sexual Assault Awareness Month in April.
RAINN.org, which stands for Rape, Abuse and Incest National Network, is the nation's largest anti-sexual assault organization offering information and support around the clock as sexual assault is such a prevalent issue, especially for women.
One out of every six women in the U.S. has been the victim of an attempted or completed rape in her lifetime (14.8% completed, 2.8% attempted), according to the National Institute of Justice & Centers for Disease Control & Prevention.
Staff members will share the following facts with clients, courtesy of the RAINN website. Statistics show that sexual assault affects mental health and promotes substance abuse. For instance, victims of sexual assault are: three times more likely to suffer from depression, six times more likely to suffer from post-traumatic stress disorder, and 13 times more likely to suffer from alcoholism. They are also 26 times more likely to be drug abusers and four times more likely to contemplate suicide.
The National Crime Victimization Survey conducted by the U.S. Department of Justice, reports 346,830 female rape victims in 2012. According to medical reports, the incidence of pregnancy for one-time unprotected sexual intercourse is 5%. By applying the pregnancy rate to 346,830 female survivors, RAINN estimates 17,342 pregnancies were as a result of rape in 2012.
Women enrolled in The Lily Program®, a 90-day treatment offered exclusively at Brookhaven Retreat, may either have a history of sexual assault or could possibly be victimized at some point in their lives.
Brookhaven Retreat's mission is to help clients either recover from the shame, depression and anxiety associated with sexual assault, and/or develop a stronger sense of self to avoid situations that may lead to victimization.
The Women's Center of Northwestern University offers the following precautionary measures:

Avoid dangerous situations, especially involving alcohol and dangerous substances. Too often, alcohol and drugs are involved in acquaintance rapes.
Use a buddy system for mutual support when you attend parties, and never leave a drink unattended. If you do leave it, don't take the chance that it hasn't been tampered with. Beware of the possibilities of date rape drugs. Pay attention to your friends and their behavior to make sure they are safe.
Be sure your friends know where you are.
Trust your intuition. If you feel uncomfortable, trust that feeling, and do what you can to get out of the situation. Don't wait for permission to leave.
Respect your own right to say no to anything or anyone that doesn't agree with you or feel right to you. If you're not comfortable saying no, practice with a friend. It could be a life-saving tactic.
Don't accept a ride home from a stranger, ever, no matter what the person says or does to convince you that he or she is concerned for your safety.
The RAINN hotline number is 800.656.HOPE (4673). Call to be connected with a trained staff member from a sexual assault service provider in your area.
About Brookhaven Retreat
Brookhaven Retreat is a women's treatment center nestled on a naturally beautiful 48-acre site secluded in the foothills of the Great Smoky Mountains. It has helped hundreds of women across the United States overcome depression, trauma, anxiety, substance use and a range of other behavioral health challenges. Brookhaven's Founder, Jacqueline Dawes, has predicated its gender-specific treatment on "healing emotional breakage" for women. In this way, she has established a sanctuary and a place where women can feel safe, secure and cared for by a staff of highly trained professionals.