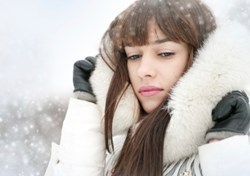 Knoxville, TN (PRWEB) February 11, 2014
This year, snowy weather has taken a toll on roads and businesses in Tennessee. Regardless of how beautiful the fluffy flakes might be, they can quickly become a safety hazard. Because feelings of safety and stability are critical to mental health and substance abuse recovery, Brookhaven Retreat emphasizes snow safety in February.
Mood, mental health and safety are closely connected. Women with mental health issues face different responsibilities regarding safety; illnesses such as bipolar disorder or anxiety require stability to manage. Dangerous road conditions can be a source for anxiety, which can damage a woman's emotional health and recovery.
Because basic safety needs affect mood, behavior and emotion, they play an important role in recovery from mental illness. Stability invites comfort; when that need is taken care of, women are able to focus on strengthening other aspects of life such as nutrition, sleep hygiene and mood regulation. In order to create that comfort, women are encouraged to create a plan for dangerous weather.
Brookhaven Retreat's Poncho Program analyzes 30 aspects of women's day-to-day life to create a healthy whole supportive of recovery. One of these aspects, safety in a woman's life, examines housing safety, a safe social netting, neighborhood safety and driving safety. A safety plan for inclement weather helps put a woman's mind at ease when snowy situations do arise so that she is able to take care of herself without compromising mental health.
In February, Brookhaven Retreat emphasizes safety in inclement weather in order to ensure a safe emotional environment for continued recovery. This includes tips for driving on ice and in snow, safety when shoveling snow and the importance of keeping warm when out of doors.
Safety is the basic foundation for wellness. Brookhaven Retreat's individualized life realignment program analyzes safety as one of many pieces of the treatment puzzle. This is part of a broader security effort that ensures emotional comfort as women self-discover, process and recover from emotional breakage.
About Brookhaven Retreat
Brookhaven Retreat is a women's treatment center nestled on a naturally beautiful 48-acre site secluded in the foothills of the Great Smoky Mountains. It has helped hundreds of women across the United States overcome depression, trauma, anxiety, substance use and a range of other behavioral health challenges. Brookhaven's Founder, Jacqueline Dawes, has predicated its gender-specific treatment on "healing emotional breakage" for women. In this way, she has established a sanctuary and a place where women can feel safe, secure and cared for by a staff of highly trained professionals.