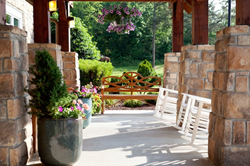 Knoxville, TN (PRWEB) March 11, 2014
During the month of March, Brookhaven Retreat celebrates Social Work Month. According to the National Association of Social Workers, the goal of this campaign is to inform the public on the importance of improving relationships within families, creating effective support systems and establishing a strong community. Brookhaven Retreat recognizes the important contributions social workers make to recovery and treatment of women with mental health issues.
Social workers are the largest provider of mental health services. Government statistics indicate that over half of all mental health professionals are qualified clinical social workers. Hospitals, community mental health programs, schools and residential treatment centers are all common places where social workers provide mental health counseling. Social workers serve a variety of functions. They act as advocates and counselors for their clients, as well as teach them new skills and research social problems.
Clinical social workers address major stress, grief, anxiety and fears that can become debilitating to families and the community. During inpatient treatment, it is important to understand that trauma and emotional distress impact the entire family. Learning to build healthy connections and patterns in the family is crucial for long-term sobriety and recovery.
Developing a support system and community is fundamental during residential treatment for mental illness. At Brookhaven Retreat, community gatherings and group therapies allow women to feel connected to one another during treatment and recovery. Family therapy sessions teach women effective communication skills to work through relationship needs.
Brookhaven Retreat appreciates the dedication and hard work of social workers during treatment and recovery of mental health issues. Through individual, group and family therapies, women suffering from mental health issues can learn the skills needed to communicate effectively, feel supported and recover faster.
About Brookhaven Retreat
Brookhaven Retreat is a women's treatment center nestled on a naturally beautiful 48-acre site secluded in the foothills of the Great Smoky Mountains. It has helped hundreds of women across the United States overcome depression, trauma, anxiety, substance use and a range of other behavioral health challenges. Brookhaven's Founder, Jacqueline Dawes, has predicated its gender-specific treatment on "healing emotional breakage" for women. In this way, she has established a sanctuary and a place where women can feel safe, secure and cared for by a staff of highly trained professionals.