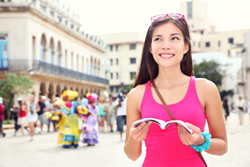 Knoxville, TN (PRWEB) March 19, 2014
Millions of travelers will hit the road for spring break and the upcoming summer vacation season. Missed flights, delays, disappointment and unfamiliar places can cause a relaxing vacation to become stressful. Brookhaven Retreat teaches women how to cope with unexpected events and frustrations, as well as proper planning to ensure long-term mental health.
One of the most stressful events while traveling can be unexpected delays. Severe weather or prolonged mechanical problems can delay airplanes by hours or even days. Through life realignment programs, women are taught how to preplan for any potential travel delays both when traveling to the destination as well as from. Essential items such as medication should be carefully thought out beforehand.
Uncomfortable flights, long drives, early mornings and late nights all lead to sleep deprivation. For women with depression, anxiety and other mood disorders, good sleep hygiene is vital to successfully managing symptoms. The circadian rhythm of the body gets out of sync when flying over time zones. Sleep deprivation leads to irritability, anxiety, paranoid thoughts and depression. During recovery women learn how to establish sleep routines that are easily transferable to traveling.
Some vacations and holidays can be a world away. Language barriers, different values, confusing transportation and unusual foods may trigger anxiety that is often referred to as culture shock. During residential treatment, women are taught healthy ways of coping with anxieties.
Getting the most out of a trip is important, but it is essential that women with mental health issues are able to manage their expectations and be flexible. Between delays and unforeseen circumstances, plans may fall through. Disappointment can cause depression, anger and irritability. Strict scheduling and overexertion can cause stress and anxiety.
At Brookhaven Retreat women learn emotional regulation skills. By using these skills women are able to process feelings and let go of emotions without falling into depression or anger. They are also taught boundaries, learning when to draw back their expectations to avoid endangering mental health.
Traveling can be stressful on any woman's physical and mental health, but especially hard on women suffering from mental illness. Brookhaven Retreat's life realignment program aims to establish daily skills for long-term recovery. As part of this program, women learn to travel without risking mental wellbeing and create lives worth living.
About Brookhaven Retreat
Brookhaven Retreat is a women's treatment center nestled on a naturally beautiful 48-acre site secluded in the foothills of the Great Smoky Mountains. It has helped hundreds of women across the United States overcome depression, trauma, anxiety, substance use and a range of other behavioral health challenges. Brookhaven's Founder, Jacqueline Dawes, has predicated its gender-specific treatment on "healing emotional breakage" for women. In this way, she has established a sanctuary and a place where women can feel safe, secure and cared for by a staff of highly trained professionals.