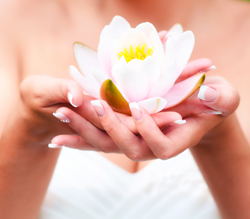 Knoxville, TN (PRWEB) April 09, 2015
As spring begins, so does the need for mental clearing. Along with the milder weather, April brings National Stress Awareness Month, conceived in 1992 by The Health Resource Network (HRN), a non-profit health education organization.
Brookhaven Retreat LLC offers the highest quality of care to women with emotional and mental health challenges and/or substance abuse issues. Founder Jacqueline Dawes and all staff members at Brookhaven Retreat are committed to creating a stress-free environment for clients not just in April, but all year long.
"Many of the experiences of the women who come to Brookhaven Retreat are painful, tragic and sad," says Dawes. "That's why we create a serene and peaceful environment where the day-to-day noise of life is turned off. Our clients need to feel safe and protected so they may restore the broken pieces of their lives and start re-building self-esteem and confidence, which is pivotal to moving forward."
Stress is the culprit of many illnesses and can be a constant threat to mental health. The American Institute of Stress in Fort Worth, TX, website says, "There are numerous emotional and physical disorders that have been linked to stress including depression, anxiety, heart attacks, stroke, hypertension, immune system disturbances that increase susceptibility to infections, a host of viral linked disorders ranging from the common cold and herpes to AIDS and certain cancers, as well as autoimmune diseases like rheumatoid arthritis and multiple sclerosis. …In fact, it's hard to think of any disease in which stress cannot play an aggravating role or any part of the body that is not affected…."
Defined by Psychology Today as "a reaction to a stimulus that disturbs our physical or mental equilibrium," stress can also be considered an uncontrollable fact of life that requires ongoing management. The Federal Occupational Health website says, "While you can't avoid stress, you can minimize it by changing how you choose to respond to it. The ultimate reward for your efforts is a healthy, balanced life, with time for work, relationships, relaxation, and fun."
At Brookhaven Retreat, stress is managed with a variety of activities and therapies in many forms, such as group, family and individual, as well as acts of self-expression and exercise. They offer art therapy, equine assisted therapy, gardening, mindful walking and contemplation, team sports, hiking on the beautiful grounds, journaling, music and movement, among other things.
With the understanding that everyone handles stress differently and therefore requires a tailored treatment plan, Dawes adds, "We strongly believe the road to recovery does not exist solely within the walls of a counseling room. Our open campus and voluntary environment allows for a wide range of activities that target the relational, social, physical, emotional, mental and spiritual needs of each woman who comes through the doors. We want every client to learn to live again and to function both individually and within a group. We build on the unique strengths of each individual and then teach skills that become integral in each client's life so that recovery can become life-long."
About Brookhaven Retreat
Brookhaven Retreat is a women's treatment center nestled on a naturally beautiful 48-acre site secluded in the foothills of the Great Smoky Mountains. It has helped hundreds of women across the United States overcome depression, trauma, anxiety, substance use and a range of other behavioral health challenges. Brookhaven's Founder, Jacqueline Dawes, has predicated its gender-specific treatment on "healing emotional breakage" for women. In this way, she has established a sanctuary and a place where women can feel safe, secure and cared for by a staff of highly trained professionals.