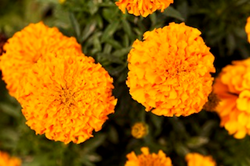 Knoxville, TN (PRWEB) June 19, 2014
With the official start of summer, Brookhaven Retreat welcomes the long, sunny days and the opportunity to be active outside. The beginning of summer is not welcome by all, however, and those who suffer from Seasonal Affective Disorder may have difficulty adjusting.
Seasonal Affective Disorder affects 4 to 6 percent of Americans. Generally, this disorder is associated during the winter season, but 10 percent of people with SAD experience depression in the summer.
Women who experience summer SAD may have symptoms such as weight loss, insomnia, extreme agitation and irritability. The spring and summer can worsen symptoms of mania in women with bipolar disorder; this is referred to as reversed seasonal affective disorder.
Although the direct cause of seasonal affective disorder is unknown, many researchers believe the lack of routine that summer brings may be partially responsible for increased stress levels and anxiety. Women with depressive disorders may react unfavorably to disruptions in their sleep and eating routines. Experts also believe that summer heat can deter you from spending time outdoors enjoying hobbies. Skipping exercise, cooking and get-togethers because of the heat can all lead to depression.
Many women feel pressure to look their best at the pool or beach. Body image issues may deter women from wanting to attend social gatherings, or even just going to the store, resulting in anxiety, isolation and low self-esteem.
Brookhaven Retreat encourages women with summer depression to evaluate their lifestyle to see if any adjustments need to be made in an effort to decrease symptoms. Residential treatment facilities can help women develop the confidence and tools necessary to manage behaviors and emotions that contribute to summertime depression.
About Brookhaven Retreat
Brookhaven Retreat is a women's treatment center nestled on a naturally beautiful 48-acre site secluded in the foothills of the Great Smoky Mountains. It has helped hundreds of women across the United States overcome depression, trauma, anxiety, substance use and a range of other behavioral health challenges. Brookhaven's Founder, Jacqueline Dawes, has predicated its gender-specific treatment on "healing emotional breakage" for women. In this way, she has established a sanctuary and a place where women can feel safe, secure and cared for by a staff of highly trained professionals.