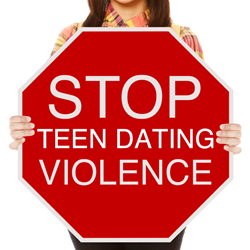 Knoxville, TN (PRWEB) January 28, 2016
Brookhaven Retreat LLC acknowledges February as Teen Dating Violence Awareness Month, by encouraging staff and clients to talk to their teens about dating safety.
According to http://www.healthfinder.gov from the Office of Disease Prevention and Health Promotion, more than 1 in 10 teens have been physically abused by a boyfriend or girlfriend in the last year. Teen Dating Violence Awareness Month is a national effort to raise awareness and protect teens from violence.
Brookhaven Retreat will talk to staff members and clients about how to education their teens about healthy relationships, self-esteem and the effects of tobacco, alcohol and drugs, and how substances interfere with clear communication and good judgment.
Brookhaven Retreat offers The Lily Program®, a 90-day comprehensive treatment plan for women with emotional and mental health challenges, as well as substance abuse issues. Teen daughters of participants of the program may benefit from the following tips.
While the beginning of a bad relationship may be going deceivingly well, if there is potential for violence, there will likely be indications. Consider the following points posted by the Office of Disease Prevention and Health Promotion.

Violence in a relationship can start slowly and be hard to recognize at first.
If your partner insists you spend less time with other important people in your life, it may be an indication that he or she is attempting to control you.
Ask the following questions: Does my partner respect me? Does my partner blame me for things going wrong? Does my partner make most of the decisions in our relationship? Am I ever afraid to talk to my partner about how I feel? Do I ever do things against my will? Does my partner make promises to change his or her approach toward me without following through?
If you are unsure as to whether or not your relationship is violent, seek help of a domestic violence agency counselor and ask questions. You can remain anonymous.
Trust your feelings. If something feels wrong during a date or in a relationship, take it seriously.
If your partner is controlling or abusive, don't wait to seek help. Controlling or violent relationships usually worsen over time.
If your partner hurts you, it's not your fault.
If your partner drinks or takes drugs, he or she needs help.
If you have questions about your relationship or need help, call 1-800-799-SAFE (1-800-799-7233). If you are in danger right now, call 911.
Relationship violence can include:
Physical violence, like pushing, hitting, or throwing things.
Sexual violence, like forcing or trying to force someone to do something sexual
Threats of physical or sexual violence, which may include threatening to hurt another person or a pet.
Emotional abuse, like embarrassing a partner or keeping that person away from family and friends.
About Brookhaven Retreat
Brookhaven Retreat is a women's treatment center nestled on a naturally beautiful 48-acre site secluded in the foothills of the Great Smoky Mountains. It has helped hundreds of women across the United States overcome depression, trauma, anxiety, substance use and a range of other behavioral health challenges. Brookhaven's Founder, Jacqueline Dawes, has predicated its gender-specific treatment on "healing emotional breakage" for women. In this way, she has established a sanctuary and a place where women can feel safe, secure and cared for by a staff of highly trained professionals.