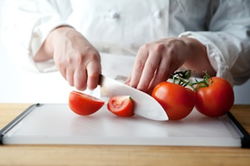 Knoxville, TN (PRWEB) August 14, 2014
Many women experience traumatic events throughout their life, from divorce to the death of a loved one. Most of the time the grief settles and the pain becomes tolerable, allowing individuals to move on and return to a normal life.
However, some women experience life-changing traumas where the memory never fades and the distress never ceases. This is referred to as post-traumatic stress disorder. PTSD impacts all aspects of a woman's life, including her mental, emotional, and physical well being.
August 10-16 is Trauma and The Brain Week at Brookhaven Retreat. Throughout the week, women participate in small core groups that discuss trauma, recovery, and its effects on the brain.
As part of a comprehensive, holistic treatment plan, women learn how to use nutrition as an aid in the recovery process. The brain needs proper fuel and nourishment in order to self-regulate emotions, decisions and actions. During Trauma and the Brain Week, women are encouraged to explore their nutritional needs by attending Brookhaven Retreat's "Nourish and Heal" class. This group, led by the registered dietitian, teaches women how to establish a healthy, balanced diet rich in essential vitamins and minerals in order to maintain optimal emotional and mental health.
Brookhaven Retreat dedicates itself to providing women with the tools necessary to create a lifestyle that is encouraging to emotional, physical and mental health. As part of its 12-week curriculum, Trauma and the Brain Week teaches women how to overcome trauma and experience holistic wellness.
About Brookhaven Retreat
Brookhaven Retreat is a women's treatment center nestled on a naturally beautiful 48-acre site secluded in the foothills of the Great Smoky Mountains. It has helped hundreds of women across the United States overcome depression, trauma, anxiety, substance use and a range of other behavioral health challenges. Brookhaven's Founder, Jacqueline Dawes, has predicated its gender-specific treatment on "healing emotional breakage" for women. In this way, she has established a sanctuary and a place where women can feel safe, secure and cared for by a staff of highly trained professionals.