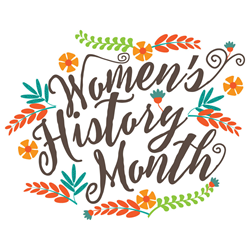 Knoxville, TN (PRWEB) March 29, 2016
Brookhaven Retreat® LLC, a unique residential treatment facility exclusively for women with emotional and mental health challenges, and/or substance abuse issues celebrates Women's History Month in March with discussions about the courage possessed by notable women throughout history and what it took to meet their goals.
Women's History Month originated as a national celebration in 1981 and has been observed ever since as an opportunity to recognize women like Rosa Parks (women's rights), Susan B. Anthony (women's suffrage), Margaret Sanger (the Birth Control Movement), Eleanor Roosevelt (human rights) and many others. What they all have in common is having made significant contributions to the human experience. They behaved beyond expectation and managed to transform their beliefs and visions into reality in order to serve others and propel themselves in the process.
Similarly, clients of Brookhaven Retreat bring their courage to The Lily Program ®, a 90-day rehabilitation offered exclusively at Brookhaven Retreat. The program serves as a guide for the commitment to creating a life worth living, a concept used in Dialectic Behavioral Therapy (DBT). DBT was developed by Dr. Marsha Linehan, director of the Behavioral Research and Therapy Clinics, a federally funded program that evaluates the efficacy of treatments for suicidal behavior, substance abuse and Borderline Personality Disorder.
Just like so many notable women throughout history, clients must summon their inner strength, awareness, forgiveness, courage, and self-love, and incorporate consistent mindfulness as they strive to overcome issues with mental illness, addiction, bereavement, etc.
"It takes immeasurable resilience and a strong desire to get out from under whatever may be standing in the way of happiness, productivity and well-being," says Brookhaven Retreat founder, Jacqueline Dawes. "We are committed to showing clients how to create change in a life that is full of challenges and difficulty. It may not be simple and there may be hiccups and obstacles along the way, but if one has decided it's time to learn a better way and turn things around, then success is imminent. Our program is a process that allows for the obstacles and offers support every step of the 90 days, and beyond, in the Aftercare program."
About Brookhaven Retreat
Brookhaven Retreat is a women's treatment center nestled on a naturally beautiful 48-acre site secluded in the foothills of the Great Smoky Mountains. It has helped hundreds of women across the United States overcome depression, trauma, anxiety, substance use and a range of other behavioral health challenges. Brookhaven's Founder, Jacqueline Dawes, has predicated its gender-specific treatment on "healing emotional breakage" for women. In this way, she has established a sanctuary and a place where women can feel safe, secure and cared for by a staff of highly trained professionals.