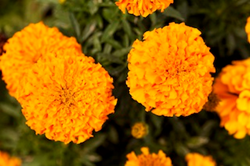 Knoxville, TN (PRWEB) April 04, 2014
Major illnesses that cause slowed mental function, developmental delays and changes to one's daily routine can lead to serious and chronic depression. April 7 is World Health Day hosted by the World Health Organization. The theme this year focuses on raising awareness about the impact of vector-borne diseases and how to protect from them.
Vector-borne diseases are pathogens spread from bites of blood-feeding arthropods, namely mosquitoes, ticks and fleas. Although rare, they are devastating to the body and mind. These infections include viral encephalitis as well as Lyme disease, both of which can cause delayed brain function and mood disorders.
Depression is a primary feature resulting from long-term viral encephalitis. This can trigger loss of appetite, unhealthy sleep patterns and suicide. Irritability and aggression can impact relationships with loved ones as well.
Lyme disease is an illness spread by a tick bite and can have serious effects on mental health. The Centers for Disease Control believes the approximate annual number of people diagnosed with Lyme disease in the United States alone is roughly 300,000. If Lyme disease is not treated, it can attack the nervous system resulting in mood swings, anxiety, depression and rage. As an injury to the brain, Lyme diseases can trigger impulsivity and uncontrollable behavior.
Along with quick detection, prevention is key to fighting against vector-borne illnesses. To avoid skin contact with ticks and mosquitoes that carry Lyme disease, viral encephalitis and other vector-borne diseases, the CDC recommends wearing long pants and long sleeves when in wooded and bushy areas, and applying repellent frequently.
Vector-borne disease can be debilitating to not only the victim but also friends and family. As spring arrives and outdoor activities and therapies become more common, Brookhaven Retreat will continue to educate women on prevention methods and the effects these diseases have on mental health.
About Brookhaven Retreat
Brookhaven Retreat is a women's treatment center nestled on a naturally beautiful 48-acre site secluded in the foothills of the Great Smoky Mountains. It has helped hundreds of women across the United States overcome depression, trauma, anxiety, substance use and a range of other behavioral health challenges. Brookhaven's Founder, Jacqueline Dawes, has predicated its gender-specific treatment on "healing emotional breakage" for women. In this way, she has established a sanctuary and a place where women can feel safe, secure and cared for by a staff of highly trained professionals.