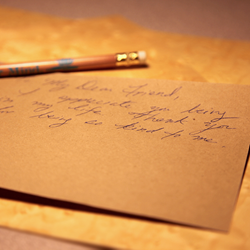 Knoxville, TN (PRWEB) November 12, 2015
Brookhaven Retreat® LLC, a unique residential treatment facility exclusively for women with emotional and mental health challenges, and/or substance abuse issues will celebrate World Kindness Day, Nov. 13, 2015, by making kindness cards for friends, family members, and even themselves.
World Kindness Day was introduced in 1998 by the World Kindness Movement, a coalition observed in many countries.
Kindness and friendship are an integral aspect of The Lily Program®, a 90-day program for women offered exclusively at Brookhaven Retreat, which helps clients deal with emotional, mood and mental health disorders. Such emotional crises can lead to distorted thinking, addictive behaviors, and even suicide.
"Living with the emotions, choices and experiences can become overwhelmingly impossible," says Brookhaven Retreat's founder Jacqueline Dawes. "Some arrive at the feeling that they don't know how to live, which creates hopelessness. That can lead to falling back on emotional escape tools, such as alcohol dependency, substance abuse, shopping, co-dependent relationships, isolation, anger, or emotional eating."
Brookhaven Retreat teaches clients to cope effectively and create a life worth living through personal emotional growth including the process of gaining better coping skills, living skills and regulated thinking. It's the most profound form of self-care and kindness.
Dawes adds, "These 90 days of treatment is an incredible time for clients who have committed to creating healthier lives for themselves. It's a beautiful thing when they are able to support each other in the process and show tenderness and kindness, in recognition of the fact that they're all going through similar struggles and now share the experience of this profound process."
The upcoming Annual Alumnae Reunion, in late March, will give graduates and staff members of The Lily Program® the opportunity to reconnect and continue to support each other and share friendship.
"Many friendships and deep bonds are formed here at Brookhaven Retreat," Dawes concludes. "It's beautiful to see women from all over the country reuniting after treatment, and updating each other on their progress. It's kindness at its best, which allows us the pleasure of knowing we've done a good job in helping women find themselves again, make new friends, enjoy their lives and each other."
About Brookhaven Retreat
Brookhaven Retreat is a women's treatment center nestled on a naturally beautiful 48-acre site secluded in the foothills of the Great Smoky Mountains. It has helped hundreds of women across the United States overcome depression, trauma, anxiety, substance use and a range of other behavioral health challenges. Brookhaven's Founder, Jacqueline Dawes, has predicated its gender-specific treatment on "healing emotional breakage" for women. In this way, she has established a sanctuary and a place where women can feel safe, secure and cared for by a staff of highly trained professionals.