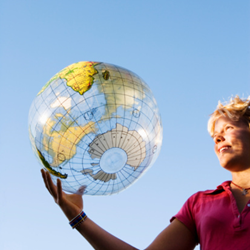 Knoxville, TN (PRWEB) October 10, 2014
Each year, October 10 is celebrated as World Mental Health Day. Hosted by the World Federation of Mental Health, this global observance promotes mental wellness and increases worldwide awareness about mental illness. This year the WFMH chose living with schizophrenia as the 2014 theme. Brookhaven Retreat recognizes the crucial importance of addressing the unique mental health issues of women worldwide.
Untreated psychotic disorders interfere with a woman's ability to meet the needs and responsibilities of daily life. Women have difficulty understanding reality, communicating with others and making appropriate decisions. Although considered a severe mental illness, psychotic disorders are often treatable with the right care.
The National Institute for Mental Health reports approximately 2 million Americans suffer from a psychotic disorder such as schizophrenia. For many women, psychotic episodes co-occur with mood disorders. Borderline personality disorder, depressive disorder and bipolar disorder may often accompany schizoaffective disorder according to National Alliance on Mental Illness.
The unique emotional challenges faced by women with mood disorders and psychotic disorders can lead to emotional and mental distress that requires residential treatment. Brookhaven Retreat is a dual diagnosis private residential facility that specializes in treating women with mood disorders and any co-occurring diagnosis. Its highly skilled medical, clinical and nutritional teams all work together to create a comprehensive treatment plan that is unique to the needs of each individual.
The WHO defines mental health as a state of wellbeing in which people are able to cope with day-to-day stress, contribute to their communities and realize their own potential. Brookhaven Retreat encourages women suffering from mental health issues to seek help. Without treatment, overall wellness can worsen. Brookhaven Retreat believes that by addressing mental health issues in therapy, finding the proper medication management and establishing healthy habits such as good nutrition, women create a stable foundation for mental wellness and a fulfilling life.
About Brookhaven Retreat
Brookhaven Retreat is a women's treatment center nestled on a naturally beautiful 48-acre site secluded in the foothills of the Great Smoky Mountains. It has helped hundreds of women across the United States overcome depression, trauma, anxiety, substance use and a range of other behavioral health challenges. Brookhaven's Founder, Jacqueline Dawes, has predicated its gender-specific treatment on "healing emotional breakage" for women. In this way, she has established a sanctuary and a place where women can feel safe, secure and cared for by a staff of highly trained professionals.