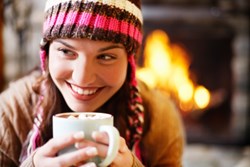 Knoxville, TN (PRWEB) November 14, 2013
The holiday season, though a time of joy and celebration, can create stress and exhaustion that can be trying to a woman's mental health. In November, Brookhaven Retreat provides the women in its residential treatment program with guidance for the approaching holidays.
There are many possible triggers presented over the holidays that can be a threat to bipolar disorder and substance abuse recovery. Traveling, family, overindulgence, stress, parties and exhaustion can all trigger negative fluctuations in mood.
Women recovering from the trauma of loss also have a difficult time during the holidays. Celebrations provide many reminders of the emotional pain sustained and can trigger negative coping mechanisms such as addictive behavior or substance abuse.
All these annual stressors present a common issue: each creates impromptu changes to the daily routines that keep women healthy. Excess shopping, excitement, parties and unrealistic expectations can interfere with a woman's mood, but they also disrupt her important daily schedule.
Brookhaven Retreat encourages all women to make a plan for the holidays. Women do not need to attend every event, buy every gift or ensure the holiday feels perfect. It encourages women to focus on enjoying the holiday season with friends and family. Doing so can help prevent overstimulation and stress.
Holiday get-togethers often cause the most anxiety for women with bipolar disorder. Spreading family visits throughout the year can prevent women from feeling obligated to attend every event.
A regular routine of sleep, exercise, nutrition and medication helps maintain recovery and should be continued throughout the holiday season. Focusing on keeping these important aspects of wellness on schedule can help women experience a more joyful holiday season.
About Brookhaven Retreat
Brookhaven Retreat is a women's treatment center nestled on a naturally beautiful 48-acre site secluded in the foothills of the Great Smoky Mountains. It has helped hundreds of women across the United States overcome depression, trauma, anxiety, substance use and a range of other behavioral health challenges. Brookhaven's Founder, Jacqueline Dawes, has predicated its gender-specific treatment on "healing emotional breakage" for women. In this way, she has established a sanctuary and a place where women can feel safe, secure and cared for by a staff of highly trained professionals.