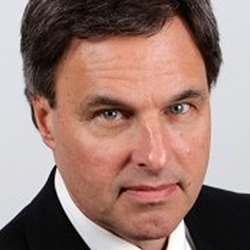 Pizza Hut also argued that the amount of damages were too much for the permanent injury suffered by the young man. The court denied Pizza Hut's motion for a new trial.
Savannah, GA (PRWEB) March 29, 2017
A trial court in Savannah, GA, affirmed the unanimous 12-person jury verdict in the amount of $1,480,778 for the personal injury of a young man injured by a Pizza Hut delivery driver (Case No. STCV1102191SA filed in the State Court of Chatham County State of Georgia). The injured man was represented by personal injury attorney Eugene C. Brooks.
"Pizza Hut moved for a new trial, arguing that the trial court had made errors of law during the trial," said Brooks. "Pizza Hut also argued that the amount of damages were too much for the permanent injury suffered by the young man. The court denied Pizza Hut's motion for a new trial."
The case stems from an incident in which Mr. Winnie (plaintiff), a fine art painter, was riding a moped to his art studio when a Pizza Hut delivery driver ran a stop sign and drove in front of Winnie. Winnie crashed into the Pizza Hut delivery van, his right shoulder smashing into the steel van. The force of the collision fractured his right clavicle and injured the joints of the clavicle in his chest and shoulder. Court documents state that Winnie later developed thoracic outlet syndrome and underwent surgery. He was left with an unstable right shoulder and in chronic pain, particularly in his right shoulder and chest. This pain limited the functionality of his right arm, which is a significant loss for a righthanded fine art painter.
After a hearing in open court and review of the briefs submitted by the parties, the court rejected Pizza Hut's argument, finding that Pizza Hut failed to show any error that would require a new trial. The court also found that testimony, supporting documents and medical records supported the verdict. The trial court awarded another $337,598 in attorney fees and $62,572 for expenses of litigation. The additional award was based on Pizza Hut's failure to settle the claim based on an offer made during the pendency of the claim in accord with Georgia's Offer of Judgment statute.
"The jury was properly instructed on the law regarding lost past income and lost future earning capacity," concluded attorney for the plaintiff Brooks, who has a "Superb" Avvo rating. "Furthermore, the jury verdict was supported by evidence of numerous witnesses, including a successful commercial fine artist, an art professor, an art journalist, an art appraiser and a vocational rehabilitation expert, which supported both my client's present limited abilities to work after his injury and his pre-injury earning capacity."
About Eugene C. Brooks, Brooks Law Office
Eugene C. Brooks focuses his practice in areas of personal injury, wrongful death, toxic torts, negligence, property damage, on-the-job injuries and insurance bad faith.Practice areas of the Brooks Law Office include personal injury, pharmaceutical injury, chemical exposure injury, workers' compensation, work-related injury, occupational disease and insurance litigation. For more information, please call (800) 296-7983, or visit http://www.brooks-law.com. The law office is located at 313 West York Street, Savannah, GA 31401.
About the NALA™
The NALA offers small and medium-sized businesses effective ways to reach customers through new media. As a single-agency source, the NALA helps businesses flourish in their local community. The NALA's mission is to promote a business' relevant and newsworthy events and achievements, both online and through traditional media. For media inquiries, please call 805.650.6121, ext. 361.