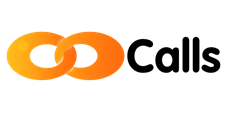 Go beyond your natural habitat; with InfiniteCalls, the world just became your hunting ground.
San Francisco, California (PRWEB) June 13, 2014
BrookWin Technology Solutions (http://www.brookwin.com) is releasing their first major product, InfiniteCalls (http://www.infinitecalls.com), a 100% browser based communication platform. Get ready to shake off the traditional communication methods and enjoy complete independence from boundaries set by devices, location, language and availability of resources.
"We will help you take your business to the next level. With more than a decade of experience in solutions delivery, we will help streamline your support and sales communication channels, reduce expenses and help you generate more revenue. We look forward to sharing our experiences and ideas with you at HostingCon 2014," says Founder and CEO, Nikhil Thomas.
Imagine the power of having the ability to call any visitor on your website and giving visitors the option to call or chat with your skilled sales and support teams. This product is 100% browser based and it comes with full IVR support, including options for recording, holding and transferring calls. It also features unlimited call routing options, and has the ability to route the calls/chats based on visitor's location, language or even browsing behaviour. InfiniteCalls will help you save money, dramatically improve ROI by converting more leads and will lower the cost to retain your customer base.
InfiniteCalls combines the power of latest browser technology and provides a complete online call and chat solution with built-in integration options to CRM and major call centre solutions. This cloud hosted solution is affordable, easy to integrate, secure and scalable. Please come and say hello for a live demo of the solution at HostingCon 2014.
More information available at http://www.infinitecalls.com.
Live Demo: http://www.admin-ahead.com; use the "CLICK TO CHAT" button to start InfiniteCalls.
Contact: sales(at)brookwin(dot)com OR nikhil(at)brookwin(dot)com