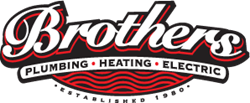 My sister and I became aware of the #icebucketchallenge being used on social media sites and decided to join the effort to raise awareness about ALS
Denver, CO (PRWEB) August 31, 2014
Brothers Plumbing Heating & Electric has just announced donating $1000 to ALS and participating in the Ice Bucket Challenge. As a premiere Denver plumbing, HVAC and electrical contractor serving the entire Denver Metro Area Brothers has accepted The Ice Bucket Challenge from Mick Morgan, Marketing Coordinator at Brothers Plumbing Heating & Electric. As part of their donation and #icebucketchallenge participation they have nominated other local Denver businesses. Watch the video to find out who they nominated.
Denver plumbers, electricians and HVAC technicians at Brothers Plumbing care about the community and The Sisters at Brothers, Lynn and Michelle were happy to volunteer to do the #icebucketchallenge which though cold is for a great cause. ALS or Amyotrophic lateral sclerosis is a progressive neurodegenerative disease that affects nerve cells in the brain and the spinal cord. Motor neurons reach from the brain to the spinal cord and from the spinal cord to the muscles throughout the body. The progressive degeneration of the motor neurons in ALS eventually leads to their death.
When the motor neurons die, the ability of the brain to initiate and control muscle movement is lost. With voluntary muscle action progressively affected, patients in the later stages of the disease may become totally paralyzed. "My sister and I became aware of the #icebucketchallenge being used on social media sites and decided to join the effort to raise awareness about ALS," says Lynn who is one of The Sisters at Brothers Plumbing, which is a family owned and operated service business that has been Denver area homeowners for about 35 years.
In addition to all types of plumbing, heating and electrical services Brothers also provides sewer repair in Denver. They offer a sewer inspection service where one of their technicians can use a video camera to carefully examine the condition of the sewer pipe making sure that the sewage is flowing properly. If there is a problem they offer a range of solutions while offering what they call, "Happy Today or You Don't Pay," service. Along with that guaranty their first commitment is to the safety of the homeowners they serve. "Our technicians are highly trained, drug tested and background checked for the safety of our customers," says Lynn.
With furnace season here Brothers wants people to know that they provide Denver heating service. This includes furnace tune-ups, furnace replacement and Installation and boiler services. "We encourage people to have the proper maintenance performed on their furnace or boiler. An ounce of prevention is worth a pound of cure," says Michelle, who is one of The Sisters at Brothers Plumbing. People are encouraged to call Brothers Plumbing Heating & Electric to find out current specials for heating season at (303) 451-5057.
To learn more about Brothers Plumbing Heating & Electric please visit their website. People are also encouraged to view their online videos or read their blogs and press releases about Denver sewer repair. Brothers services the entire Denver Metro Area and they provide fast service with a solid guarantee. To have an experienced Denver plumber, HVAC technician or electrician out to your house for service please call (303) 451-5057 now.
Brothers Plumbing, Heating, and Electric
12249 Pennsylvania St
Thornton, CO 80241
(303) 451-5057
brothersplumbing.com
7:00 am – 10:00 pm