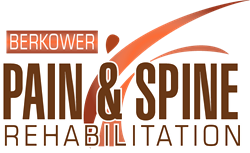 The interventional procedures offered for pelvic and rectal pain have a very high success rate, over 75%!
Pembroke Pines, Florida (PRWEB) June 09, 2014
The top pain management clinic in Broward County, Berkower Pain, is now offering several new treatments for relieving pelvic, rectal and coccyx related pain. The treatments are outpatient, low risk and extremely helpful at pain relief. For more information and scheduling, call (954) 256-1396.
Millions of Americans suffer from pelvic, rectal and coccyx pain. This may be due to a condition such as post-surgery scar tissue, endometriosis, PID, ovarian issues, fractured coccyx, cancer and more. Treatment with opioids may help substantially, but the doses necessary may lead to more side effects than desired.
The interventional Broward County pain management treatments include superior hypogastric plexus blocks along with ganglion impar blocks. These procedures are performed under fluoroscopic guidance for enhanced accuracy, with the procedures being performed as an outpatient.
Outcomes with the procedures in studies have been shown to produce pain relief of 50-70% on average, with the duration of relief typically lasting a few weeks to a few months. The procedures may be repeated as necessary.
Berkower Pain accepts most insurance plans including most PPO's, Medicare, Personal Injury Liens, Workers Compensation, self pay and straight Medicaid. Along with the procedures for pelvic and rectal pain, Dr. Berkower offers procedures for a significant amount of conditions including back and neck pain, sciatica, RSD, fibromyalgia, scoliosis, failed back surgery syndrome and degenerative arthritis.
For more information and scheduling with pain management Broward County trusts, call (954) 256-1396.