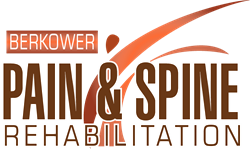 Berkower Pain offers both medical and interventional treatments for spinal stenosis with an impressive success rate over 90%!
Pembroke Pines, Florida (PRWEB) March 17, 2014
Top Broward County pain clinic, Berkower Pain and Spine, is now offering ten effective nonoperative treatments for spinal stenosis. The treatments are offered by a Double Board Certified pain management doctor in Broward County, with most insurance being accepted. Call (954) 256-1396 for more information and scheduling.
Spinal stenosis affects millions of Americans, and may lead to chronic pain and decreased functional abilities. With a sufficient amount of pain management therapies, patients are often able to avoid surgery and achieve a significantly lower level of baseline pain.
Treatments may include a combination of medical or interventional treatments. Medications may include oral or topical NSAIDS, muscle relaxers, pain or neuropathic medications. Interventional options may include several types of epidural injections, trigger point injections, facet blocks and more.
With the nonsurgical, outpatient options available, patients often are able to avoid the need for lumbar spine surgery. Along with the treatments for spinal stenosis, Dr. Berkower offers exceptional treatments for degenerative arthritis, fibromyalgia, neuropathy, headaches, scoliosis, disc disease and more.
Most insurance is accepted at Berkower Pain including Medicare, Medicaid, Workers Compensation, Personal Injury, most PPO's, some HMO's and self pay. Call (954) 256-1396 for more information and scheduling.