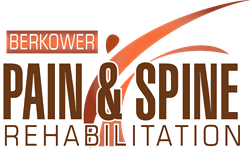 With spinal stenosis treatment at Berkower Pain, pain relief is achieved and surgery can be avoided 90% of the time.
Pembroke Pines, Florida (PRWEB) January 06, 2014
The top Broward County pain clinic, Berkower Pain, is now offering over ten effective pain management treatments for spinal stenosis. With the various treatment options available, pain relief can be achieved and surgery avoided 90% of the time. Call (954) 256-1396 for scheduling.
Spinal stenosis affects millions of Americans, and leads to potential pain in the buttocks and legs. Also, back pain often occurs simultaneously due to the arthritis. In order to provide pain relief, Dr. Berkower offers Double Board Certified treatment with over 10 options for relief.
These options include both medical and interventional therapies. Medication options may include NSAIDS, acetaminophen, muscle relaxers, neuropathic medication and short term narcotics. Interventional treatment options include epidural injections, facet blocks medial branch blocks and radiofrequency ablation.
By individualizing treatments based on patient symptoms, pain relief is typically achieved 90% of the time. Along with treating spinal stenosis, Berkower Pain treats many other conditions such as sciatica, fibromyalgia, RSD, headaches, failed back surgery, and more.
Most insurance is accepted by the Broward County pain clinic including PPO's, some HMO's, Florida Medicaid, Medicare, personal injury liens and workers compensation along with self pay. Call (954) 252-1396 for scheduling with pain management Broward County trusts.