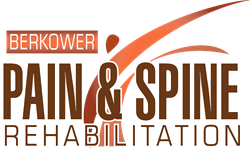 With over ten effective headache and migraine treatments, Dr. Berkower's success rate with pain relief is incredible!
Fort Lauderdale, FL (PRWEB) November 05, 2013
The premier Broward County pain management clinic, Berkower Pain & Spine, is now offering over ten effective headache and migraine treatments. These treatments include options for both medication management and interventional treatments that alleviate pain while decreasing the frequency of headaches and migraines. Most insurance is accepted, call (954) 256-1396 for scheduling.
At the pain clinic in Broward County, Dr. Berkower performs occipital nerve blocks, trigger point injections and radiofrequency ablation for long term pain relief. At times, headaches are a result of arthritis in the joints of the neck. Dr. Berkower is able to diagnose the source of the problem in most cases and provide relief.
Various medications are available and necessitate a complete evaluation by the Double Board Certified Fort Lauderdale pain management doctor, including medical records, physical exam and looking at imaging studies.
Berkower Pain & Spine accepts most insurance plans, self pay, Florida Medicaid, Medicare, Personal Injury Liens and Workers Compensation. It is well known that after an auto accident, whiplash may result in neck pain and headaches. Receiving treatment quickly with a pain management doctor in Broward County may prevent the issues from becoming chronic.
For the best pain management doctor in Fort Lauderdale, Pembroke Pines, Miramar, Hollywood and Broward County, call (954) 256-1396.