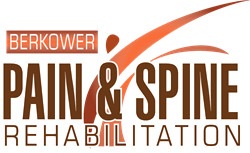 Berkower Pain offers over 10 effective treatments for those with peripheral or diabetic neuropathy.
Fort Lauderdale, Florida (PRWEB) December 16, 2013
One of the top Broward County pain management clinics, Berkower Pain, is now offering over 10 successful treatments for diabetic neuropathy. The condition may be very painful and difficult to treat, so having a Double Board Certified pain management doctor on one's case may produce a significant reduction in pain. Call (954) 256-1396 for more information and scheduling.
Diabetic neuropathy affects millions of Americans, and may cause significant pain in one's legs that may be burning in quality or have a pins and needles sensation. In addition, decreased sensation may lead to difficulty walking. While controlling one's blood sugars may stop the progression somewhat, it typically does not reverse the symptoms.
At Berkower Pain, treatments span both medication management and interventional treatments. Medications may include oral or topical NSAIDS, neurogenic medications or opiates. The interventional treatments may include trigger point injections, local injections or a spinal cord stimulator.
A spinal cord stimulator implant may become a "lifesaver" procedure for diabetic neuropathy patients. Published studies have shown that an implant may allow a diabetic neuropathy patient to decrease the amount of pain medication necessary and also improve sensation that has been lost.
The Broward County pain management doctor at Berkower Pain is Double Board Certified and extremely highly skilled in all aspects of neuropathy pain management. Most insurance is accepted at the practice, with appointments readily available. For pain management Fort Lauderdale and surrounding areas trust and respect, call (954) 256-1396.