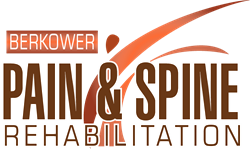 Dr. Berkower offers over ten effective sciatica treatments with a 90% success rate!
Broward County, FL (PRWEB) September 23, 2013
The top pain management clinic in Broward County, Berkower Pain, is now offering over ten effective pain treatments for sciatica. The treatments are provided by a Double Board Certified south Florida pain management doctor, Dr. Berkower. Over 20 insurance plans are accepted along with self pay, workers compensation, personal injury, Medicare, most PPOs and Medicaid. Call (954) 256-1396 for more information and scheduling.
It is well known that back pain or sciatica affects over 80% of Americans at some point. Having effective options to relieve pinched nerve pain is vital to allowing patients to be able to work, concentrate and play with one's kids. At Berkower Pain and Spine, the Board Certified Broward County pain management doctor offers options including both medication management along with several interventional treatments.
For sciatica treatment, medication management may include anti-inflammatories, neurogenic medications such as Lyrica, muscle relaxers or short term narcotics. Interventional treatments may include trigger point injections along with multiple different types of epidural steroid injections. By having multiple options available, over a 90% success can be achieved for pain relief.
At Berkower Pain and Spine, over twenty insurance plans are accepted. Patients are seen from a broad area throughout Broward County, and include both simple and complicated conditions. This may include failed back surgery, spinal stenosis, headaches, fibromyalgia, RSD, spinal arthritis and more.
For those individuals dealing with pain from a pinched nerve such as with sciatica or spinal stenosis, Berkower Pain and Spine offers the best pain management Broward County offers. Call (954) 256-1396 for more information and scheduling.