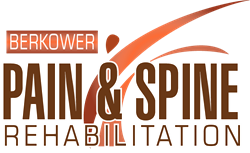 Almost all PPO plans are accepted now along with Medicare, Workers Compensation, Personal Injury Liens, and self pay too!
Pembroke Pines, Florida (PRWEB) July 08, 2014
The top Broward County pain management center, Berkower Pain, is now accepting over 100 insurance plans. The Double Board Certified pain management doctor provides both medical and interventional treatment options to patients throughout South Florida with extremely high success rates. Call (954) 256-1396 for more information and scheduling.
Dr. Berkower is Double Board Certified and provides in excess of twenty five treatment options, a lot of which are cutting edge. These include the p-stim device, radiofrequency ablation, spinal cord stimulator implants and several different types of epidural steroid injections. Some of the options may provide over a year of consistent pain relief.
All types of pain conditions are treated including back and neck pain, whiplash, scoliosis, RSD, fibromyalgia, headaches, spinal stenosis, neuropathy, sciatica, arthritis and more. By having so many treatment options available, Dr. Berkower is able to individualize the regimen for the best results.
Berkower Pain accepts most forms of AARP, Aetna, Allstate, Blue Cross, Cigna, Humana, Medicare, United, Workers Compensation and personal injury liens (PIP and LOP). Self pay is accepted as well. Overall, over 100 insurance plans are now accepted, with more being added routinely.
Patients are seen from all over South Florida due to the expertise and compassionate treatment offered by the pain clinic in Broward County. Patient appointments are readily available, call (954) 256-1396 for the top pain management in Broward County.