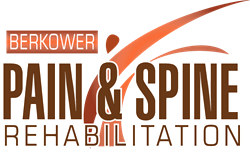 Dr. Berkower offers over 30 effective treatments for patients including both medication management and interventional procedures. Over a 90% success rate is achieved!
Broward County, Fl (PRWEB) October 15, 2013
One of the best Broward County pain clinics, Berkower Pain & Spine, is now accepting over 30 insurance plans for treatment with its Double Board Certified pain doctor. The clinic treats patients from a broad area throughout South Florida including Fort Lauderdale, Pembroke Pines, Hollywood, Miramar, Miami and more. Call (954) 256-1396 for more information and scheduling.
Dr. Berkower is a Double Board Certified Broward County pain management doctor and offers an extensive array of treatment options including both medication management and interventional procedures. Medication options include individualized, case by case treatment consisting of oral or topical medications such as NSAIDS, muscle relaxers, Lyrica, narcotics and more.
The interventional procedures offered by the Broward pain clinic are minimally invasive and outpatient with such cutting edge options as radiofrequency ablation and spinal cord stimulator implants. Three different types of epidural steroid injections are offered along with joint injections, facet and medial branch blocks, trigger point injections, occipital blocks and more.
With the treatment options being so extensive, Dr. Berkower is able to customize treatment plans to achieve the highest success rates possible. Typically over 90% of patients are able to achieve pain relief and avoid surgery.
Insurances accepted at Berkower Pain & Spine include BCBS, Aetna, Avmed, Cigna, Humana, UHC, Florida Medicaid, Medicare, Memorial Managed Care and Third Party Insurance. HMO's for these are accepted as well. The practice accepts Letters of Protection (LOP's) along with Workers Compensation as well.
For more information and scheduling with pain management Fort Lauderdale and Pembroke Pines trust, call (954) 256-1396.