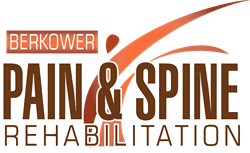 Dr. Berkower treats patients from all over Broward County and is a Double Board Certifed pain doctor offering over 25 effective treatments!
Pembroke Pines, Fl (PRWEB) September 16, 2013
The top Broward County pain clinic, Berkower Pain & Spine, has joined the Florida Pain Network and is now accepting new patients. The pain management doctor at the practice is Double Board Certified and offers over 25 effective treatments for acute and chronic pain. Call (954) 256-1396 for more information and scheduling.
According to the Institute of Medicine, over 100 million Americans suffer from chronic pain. Having multiple options for pain relief is essential to being able to customize treatment to obtain the best chance for relief. Dr. Berkower offers over 25 options that are individualized. This includes cutting edge treatments such as radiofrequency ablation, spinal cord stimulator implants and occipital nerve blocks.
The treatments also include the option for medication management when appropriate. Pain conditions such as neck or low back pain, headaches, failed back surgery, joint arthritis, RSD, fibromyalgia and more are treated at Berkower Pain & Spine.
Berkower Pain & Spine accepts a considerable amount of PPO and HMO insurances along with Medicare and Florida Medicaid. Workers Compensation and Personal Injury Liens are also accepted (LOP's) along with self pay.
For more information and scheduling with the premier pain management clinic in South Florida, call (954) 256-1396 today.