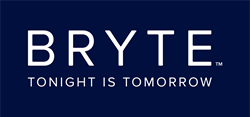 The BRYTE bed is the only bed that helps you fall asleep quickly, keeps you asleep, wakes you with energy, and learns and improves — night after night.
LOS ALTOS, Calif. (PRWEB) January 22, 2019
Bryte Labs launches today with a mission to transform the $49 billion sleep industry with the BRYTE™ Bed — a bed with artificial intelligence that serves as your personal sleep concierge.
"Everyone's sleep needs are unique and change throughout the night, the year, and over multiple years, and yet nothing on the market addresses this. Now is the time to address this unmet need by integrating AI, sleep science, and the latest bed technologies into a totally new sleep experience," said Bryte Labs CEO John Tompane. "We are reinventing how we sleep with the revolutionary BRYTE Bed platform. Like Tesla, Apple, Nest, and Peloton, we reimagined an everyday, taken-for-granted, commodity into an entirely new platform — transforming it into a seamless, intuitive experience that will have a meaningful impact on the industry, people's sleep, and their lives."
Lack of sleep is "a public health epidemic"
Sleep is one of our most fundamental biological needs. It's foundational to our wellness, productivity, and happiness. Sleep scientists recommend eight hours' sleep every night, but most of us are not getting enough of it. One in two people struggle with sleep at least once a week, and four out of five adults say they wish they slept better. In fact, the CDC has declared, "Insufficient sleep is a public health epidemic."
Professor Matthew Walker is BRYTE's lead sleep science advisor and author of The New York Times bestseller, "Why We Sleep" [1]. He is professor of neuroscience and psychology at the University of California, Berkeley, and the founder and director of the Center for Human Sleep Science. His research examines the impact of sleep on human brain function in healthy and diseased populations. To date, he has published more than 100 scientific research studies.
"After thirty years of intensive sleep research we've found that the leading causes of disease and death in developed nations—diseases that are crippling health-care systems such as heart disease, obesity, dementia, diabetes, and cancer—all have recognized causal links to a lack of sleep," said Dr. Walker. "The number of sleep cycles, the duration of sleep, and when sleep occurs have all been comprehensively distorted by modernity. Humans are not sleeping the way nature intended. Sleep is the chief nourisher in life's feast, and we are sorely deprived in this banquet."
The BRYTE formula: The BRYTE Bed + Sleep Science + AI = the perfect sleep environment
The BRYTE Bed is the result of five years of research and development that aims to make the perfect night's sleep a reality for all of us. It is a beautifully integrated design with dual side active cooling/heating, coils, and sensors so that individuals can customize their preferences separate from their partner.
AIDEN™ is an AI-driven, cloud-based personal sleep concierge that provides a daily Sleep Concierge Service designed to prepare the bed and room environment to help people fall asleep faster. Once asleep, AIDEN takes care of the rest to keep them sleeping and then wake them with energy using temperature, high-resolution body support, temperature, and light. AIDEN even anonymously compares each person's data with that of the larger BRYTE community in order to optimize and prepare an even better sleep the very next night.
The BRYTE Experience is a fully integrated sleep platform, no sleep trackers required
Jonathan Farringdon is the CTO and co-founder of Bryte Labs. He is a leading industry expert in artificial intelligence and data science. "Machine learning and sleep science form the heart of AIDEN," said Farringdon. "Our close collaboration with Dr. Walker has resulted in proprietary learning algorithms that are grounded in the latest sleep science research. At scale, we believe our novel approach will enable insights and breakthroughs in sleep quality that haven't been possible before."
Added Tompane, "We've combined design aesthetics that embrace the comforts you crave with our expertise in technology and advanced sleep science to create the world's first truly intelligent sleep platform. The BRYTE Bed is the only bed that helps you fall asleep quickly, keeps you asleep, wakes you with energy, and learns and improves — night after night."
Where to get The BRYTE Bed
Website: Order online at http://www.bryte.com
Embassy: Bellevue Square Mall, 234 Bellevue Square, Bellevue, WA 98004
Pre-orders: $100 deposit, shipping early Spring
Price: Starts at $5,950
What people say about The BRYTE bed
"This is amazing, this bed is so comfortable"
"I think what makes the bed so comfortable is the ability to adjust the firmness, so it feels like I'm supported"
"This technology is amazing - it's literally customized to every move"
"The experience is like getting into the perfect bed"
"If I had to explain what that experience is like, I would say just for me"
About BRYTE
Based in Silicon Valley, Bryte Labs is a sleep technology company designing product platforms and services that harness technology to reunite humanity with sleep. To learn more, visit http://www.bryte.com and follow us at @sleepbryte.
[1] WHY WE SLEEP: Unlocking the Power of Sleep and Dreams, by Dr. Matthew Walker, Scribner