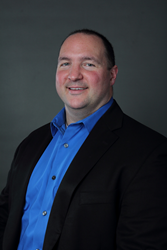 No one makes the Inc. 5000 without building something great – usually from scratch.
Philadelphia, PA (PRWEB) August 17, 2016
BTB Security, a Philadelphia cybersecurity firm that provides managed security, consulting and digital forensic services to clients nationally, has been named to Inc.'s list of 5,000 fastest growing companies in America. The Inc. 5000 list was released today.
BTB Security ranked 1,403rd on the annual list, which highlights companies that have exhibited significant growth over the prior three years. BTB saw 272 percent growth from 2012-2015. The selected companies will be feted during the 35th Annual Inc. 5000 Conference and Gala October 18-20, 2016, at the JW Marriott Hill Country in San Antonio, Texas.
BTB, which recently marked its 10-year anniversary, protects clients in the financial services, health care, hospitality, education, retail, government and utilities sectors, among others.
"I can't think of a better way to celebrate 10 years than being included on this list," said Ron Schlecht, Jr., BTB Security's co-founder and a managing partner. "This is a great achievement, hard-earned by our team of security professionals, who vigilantly safeguard our clients' networks 24-7. And we share the recognition with our great clients."
"BTB Security now shares a pedigree with Intuit, Zappos, Under Armour, Microsoft, GoPro, Timberland, ClifBar, Patagoina, Oracle, and other notable alumni," said Eric Schurenberg, president and editor in chief of Inc. Publishing. "The Inc. 5000 list honors real achievement by a founder or a team of them. No one makes the Inc. 5000 without building something great – usually from scratch. That's one of the hardest things to do in business, as every company founder knows. But without it, free enterprise fails."
To celebrate 10 years in business, BTB Security recently issued an infographic, "Cyber Crime: Then and Now," which illustrates the evolution of cyber crime over the past decade. To view or download the infographic, go to http://www.btbsecurity.com/images/PDFs/BTBAnniversaryInfographic.pdf.
For the complete Inc. 5000 list, go to http://www.inc.com/inc5000.
About BTB Security
BTB Security is an industry-leading information security consulting, digital forensics and managed security services company. It has extensive experience in helping many types of organizations achieve the next level of security. By working to understand clients' business goals, develop a trusted advisor relationship, and innovate their techniques, BTB has helped clients secure their enterprises with highly qualified and credentialed security professionals. Founded in 2006, BTB Security is a privately owned company with headquarters in Philadelphia and offices in Chicago and Austin, Texas. For more information, visit http://www.btbsecurity.com.