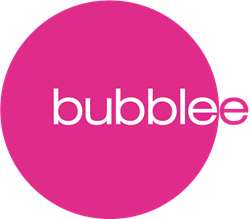 For entrepreneurs and innovators everywhere, bubblee is where ideas, communities and markets connect.
Rockville, MD (PRWEB) May 12, 2016
bubblee, a Metro Maryland technology startup, is unveiling a web-based platform for entrepreneurs and innovators to connect with their neighbors to solve pressing issues, while simultaneously stimulating local economic growth. The bubblee platform is a virtual local business ecosystem which brings together the best minds to deliver innovations for challenges in various industries, including education, health, energy, and transportation.
"Startup founders are often so busy building their product that they have little to no time to go out and find customers," said David T. Nguyen, bubblee's Founder and CEO. "Since ninety percent of startups fail, we want to bring the buyers to them so they have a better chance of succeeding and thriving in the marketplace. For entrepreneurs and innovators everywhere, bubblee is the place where ideas, communities and markets connect. Our mission is to unleash the magnificence of every human being and bring joy to the entrepreneurial experience."
bubblee allows businesses and organizations searching for innovation to post their challenges online. These challenges can range from finding a quality-focused software development company to identifying a caterer for a vegan wedding. Every challenge will have a monetary value and will be visible to the community of local innovators who are searching for projects and customers. The innovators can use bubblee to view new business opportunities and propose solutions.
"In the traditional marketing model, a startup has to prepare a business plan and market entry strategy to grow the business," said Irna Hutabarat, who leads bubblee's marketing effort and has reviewed many business plans while at MIT. "They then have to pitch their ideas repeatedly in order to win that hard-earned first customer. This is time-consuming and soul-crushing. bubblee works like a reverse pitch, where the customers present the problems that true innovators can solve."
In addition to connecting the market to the innovator, bubblee also offers lean collaboration that enables users to oversee and execute projects together online. The lean collaboration allows teams to manage project workflow from any location, allowing for reduced dependence on email communication, better management of virtual teams, and lower overhead cost. The lean solution also has a performance measurement suite which allows team member to rate and review each other's work.
"There are many technologies out there that connect the buyer to the seller. What makes bubblee unique is that once the connection is made, a project can be managed and reviewed within the same web-based platform," said Mariam Elisashvili, bubblee's product manager. "bubblee has one of the most sophisticated lean collaboration platforms available in the market today."
On May 12, 2016, when bubblee is launched at the Montgomery County Chamber of Commerce GovConNet Procurement Conference in Maryland, anyone with Internet access and an email address can open a bubblee account. Once registered, a user can explore the different features of the platform, including the innovation ecosystem, lean collaboration solution, and performance measurement suite. Access will be free for early adopters.
About bubblee™
bubblee is the world's most revolutionary window into innovation and creativity within a local business ecosystem. Founded in Montgomery County, Maryland, bubblee empowers creative, trailblazing, and performance-driven pioneers to showcase their brilliance online, connecting their vision to the market. We also enable community members, such as business owners, non-profits, consumers, or government officials, to identify, collaborate with, and provide income-generating opportunities for their local entrepreneurs, who make up the backbone of the economy. To learn more about how we can stimulate economic growth and accelerate the commercialization of brilliant ideas together, visit http://www.bubblee.com.