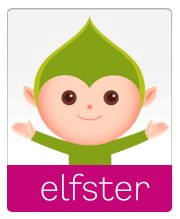 We are greatly expanding our technology to new market opportunities.
(PRWEB) March 26, 2015
Elfster.com, the top-rated Secret Santa generator, is proud to announce the addition of its bucket list generator capabilities to its leading Secret Santa list technology. A 'bucket list,' of course, refers to a list that one creates of things to do before one dies, made famous by the 2007 movie of the same name. Nowadays many millennials are creating summer bucket lists as a way to memorialize their summer achievements.
"We are greatly expanding our technology to new market opportunities," explained Peter Imburg, CEO of Elster.com. "The concept behind adding a bucket list is that as one adds things to do, or places to go, to a 'bucket list' on Elfster this is not only an opportunity for others to learn about one's personality but also a way for them to give gifts that can encourage individual achievements."
To learn more about Elfster's technology, please visit http://www.elfster.com/. There, one can send an email to the company and be notified when new services go online.
Bucket Lists and Gift Exchanges
While the most famous example of a gift exchange is, of course, Secret Santa, the technology on which Elfster.com is based has many applications throughout the year. Common applications are online community gift exchanges, corporate gift exchanges, and the use of charitable gift by nonprofits to raise funds or materials for needy individuals or families.
The idea of a bucket list is synergistic with these gift-giving aspects. An individual can create a bucket list of things to do, or places to go, that are essentially a 'wish list' of personal achievements. Examples might be 'visit the Pyramids,' or 'climb Mount Rainier,' or 'learn to speak Hebrew.' By making a bucket list a social communication, Elfster then allows other people (e.g., family members, friends, office colleagues, etc.) to not only know about one's aspirations but also to gift items, or offer help, in achieving those aspirations. By making the bucket list a social media endeavor, Elfster is leveraging its award-winning technology as a gift exchange generator.
About Elfster.com
Elfster is the Web's top-rated online Secret Santa generator. Participants use the company's service to organize a holiday gift exchange of any type, learn Secret Santa rules or how to play, organize family, office, community or friends' gift exchanges and generally keep track of your holiday or Christmas gift exchange all conveniently online. Elfster makes it easy, free, and fun!
Elfster.com
http://www.elfster.com/