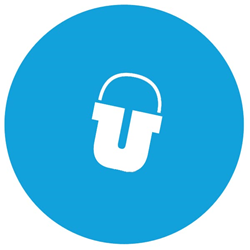 It's awesome to see the app get funded so quickly. Our vision is to help 100 million people be on the path to achieving their life goals. The support really validates that we're building something huge and meaningful
Vancouver, BC (PRWEB) September 30, 2014
The Bucketlist App has become one of the fastest funded app campaigns on Kickstarter, after hitting the $12,500 goal in under 24 hours.
With over 400,000 success stories, 2.8 million goals and 180,000+ members, Bucketlist is the global leader in discovering, tracking and achieving dreams and ambitions through a motivational and inspirational community and platform. After immense demand for the app from the Bucketlist community, Bucketlist turned to friends, family, fans and followers to raise the capital needed to finish the development of The Bucketlist App.
Bucketlist accredits some of it's success to appealing rewards, including an $8 "digital reward level" featuring 5 classes of bucket list coaching and a digital copy of their new book "Do Epic Sh*t. Kicking Butt Before Kicking The Bucket"
On the overwhelming support received, Bucketlist co-founder Jason Lindstrom said, "It's awesome to see the app get funded so quickly. Our vision is to help 100 million people be on the path to achieving their life goals so we love seeing the support. It really validates that we're building something huge and meaningful."
Co-founder Bart Wisniowski added, "We're really excited and overwhelmed about the support we have received from family, friends, and our online community - also super pumped to be able to start working on the app!"
You can't conceive a company named Bucketlist without a pretty lofty and amazing vision. The app will:

Enable Bucketlist members to discover what they want to achieve in life and provides support and motivation on the journey to success
Inspire and touch the lives of millions of people and help them achieve a fulfilled and adventurous life
Allow for members to discover local bucket list ideas, from where you live, or cities you're visiting
Mark bucket list items as complete, share stories/photos and motivate the community, in real time
Bucketlist is now committing to giving back to the community and the environment for every stretch goal reached. With the additional funds raised Bucketlist will be able to produce more of the valuable and requested features, sooner. The campaign will end October 22.
About Bucketlist: Bucketlist is the leading bucket list website, providing over 180,000 members with the inspiration, motivation and support needed to successfully achieve their life ambitions and goals. Located in beautiful Vancouver, BC, Canada, Bucketlist boast over 2.8 million goals inspiring the world to live an extraordinary life.