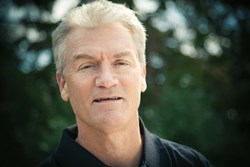 Milwaukee, WI (PRWEB) December 21, 2013
Buckley Fence, LLC's third project in the state of Georgia is set to get underway in the spring of 2014, and it marks one of the largest projects for the company to date. Earlier this year, Perkins+Will architect, Maxine Coleman tapped Buckley Fence, LLC to supply the fencing needed for the construction of the new College of Veterinary Medicine complex at the University of Georgia at Athens. The project will include the development of roadways, walkways, buildings and close to 3,800 feet of fencing.
Ms. Coleman was originally interested in using Buckley Fence, LLC products because of their reputation for durability, safety and easy maintenance, all of which were requirements for the project. After discussing the project with Buckley Fence, LLC founder and majority owner Jim Buckley and learning that the company could accommodate their need for specialty-made gates, Ms. Coleman made the decision to move forward with using the company's products.
The project will include 50 Buckley Fence, LLC gates in a variety of standard and specialty-made sizes, 4-Rail Black Buckley Steel Board Fencing, Buckley Fence EZ Latches and Buckley Fence Ground Anchors. Mr. Buckley is excited that his company has been given the opportunity to be a part of such a large project at The University of Georgia, College of Veterinary Medicine, Veterinary Medical Learning Center stating, "This project is giving us the chance to show how innovative our custom fencing systems are. Our designs are unlike anything else available, allowing gates to fit over posts for smoother, safer operation and eliminating protrusions along the fencing that are not only unsightly but can also cause injury to animals."
Currently bidding is underway for the installation of the fencing, which promises to provide the new College of Veterinary Medicine Complex with a low maintenance, durable and safe enclosure for animals that are kept on the grounds.
To learn more about Buckley Fence, LLC and their latest projects, please visit: http://www.buckleyfence.com.
About Buckley Fence, LLC
Buckley Fence, LLC is focused on helping property owners make a long-term investment not a short-term solution for their fencing needs. Their high quality horse fences use the latest techniques and materials that are proven to be safer for animals and durable enough to last for years. Buckley Fence has created the Buckley Steel Board Fence, a post and rail fencing system using an environmentally friendly metal that will last at least 25-50 years.