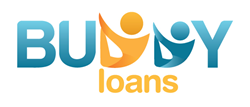 The new plastic notes will look the same and be the same size in their width and length, however they will last 2.5 times longer than a paper note and are healthier as they stay cleaner. They will also be more difficult to copy or counterfeit
London, UK (PRWEB) April 09, 2014
BuddyLoans.com, a professional guarantor loan company based in the UK, has just posted a new and fascinating infographic to their website that answers a lot of questions people have about money—as well as some little-known facts and figures.
The infographic, which is titled "What Exactly is Money and Why Do We Value It?" takes a close look at money. Defined as a "current medium of exchange in the form of coins and banknotes," money has a rich and fascinating history.
For example, money used to be commodity-based, and whatever currency was being used at the time held a universal value. For example, 100 nails might have been equal to one slave or 10 cows. The item that was called "money" has changed radically and several times over the last thousands of years—while people might have exchanged livestock as currency from 9,000 to 6,000 B.C., metal tools were the preferred form of money by 1,000 B.C. Cowrie shells, leather and/or pelts and the gold standard were other types of currency that were used in the past.
Since 1971, the fiat system has been used to define currency. As the infographic notes, fiat money is that which derives its value from government regulation or law.
As the saying goes, money does not grow on trees. Currently, all of the cash in the UK—which goes by a variety of nicknames including quid, bob, wonga and dosh—is printed at the Royal Mint. According to an article that accompanies the infographic, the average life span of a piece of paper money is one to five years. In order to prevent counterfeiting and create currency that will last longer, beginning in 2016, bank notes in the UK will be printed on a polymer plastic.
"The new plastic notes will look the same and be the same size in their width and length, however they will last 2.5 times longer than a paper note and are healthier as they stay cleaner. They will also be more difficult to copy or counterfeit," the article noted.
Anybody who would like to learn more about the history of money and why it is so highly valued is welcome to visit the Buddy Loans website; there, they can read through the infographic and, if they like, share it with their friends.
About BuddyLoans.com:
Buddy Loans is a professional guarantor loan company who are licensed by the Financial Conduct Authority. The company provides loans of between 500 - 7,500 Pounds over a period of 12 - 60 months. For more information, please visit https://www.buddyloans.com/