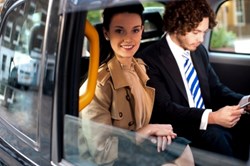 Some customers are cutting the cords on cable and satellite to save money and we're introducing ways that vehicle insurance can be reduced for drivers
Little Rock, Arkansas (PRWEB) December 05, 2013
One expense that American consumers can now reduce is car insurance, according to the Auto Pros company online. This company has now made its budget auto insurance quotes tool public at http://autoprosusa.com/insurance. This tool is a new installment online to link U.S. drivers with budget insurers.
The average driver who purchases an insurance policy for vehicle protection signs a long-term contract for coverage. Many insurance companies do not review a policy each year, unless a driver requests a review in order to reduce the established pricing.
The budget tool quoting rates online is setup to find the most affordable prices for a driver before a decision to buy a policy from an insurer is made. A motor vehicle owner who has a policy can still make use of the system to review what they could be paying for a monthly or annual repayment plan.
"Some customers are cutting the cords on cable and satellite to save money, and we're introducing ways that vehicle insurance can be reduced for drivers," an associate said at the AutoProsUSA.com company.
The concept of the budget tool currently accessible to the public online has been in development for several months to ensure accuracy is found when users search for insurers online. The entry requirement to use the system is a North American zip code that is used for finding local or national policy rates.
"The free to use tool that we're providing online can be used by consumers as one resource available to find, sort and review exact prices that large and small insurers are attaching with coverage policies in the U.S.," the associate said.
The Auto Pros USA company has configured its budget research tool to be available 365 days a year and to accept provider updates as needed. All quotations through this system are delivered accurately and can be changed periodically by insurers.
The installation of the warranty research finder earlier this year at http://www.autoprosusa.com/auto-warranty continues to connect motor vehicle owners with repair insurance companies.
About AutoProsUSA.com
The AutoProsUSA.com company is supplying consumers who visit the company homepage with easy tools to locate a new insurance company, warranty company or provider of auto parts online. These solutions are separate from the automotive business this company maintains each day in the United States. The AutoProsUSA.com company website remains updated daily with data supplied by company staff as well as partner companies inside the network built by this company. The 2013 enhancements announced this year to company services are expected for continuance in 2014.