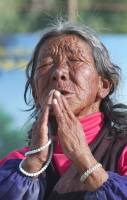 Quality Tibet winter and low season tours services for 2013 and 2014 are available for booking. Contact WWW.TIBETCTRIP.COM TCTS-local Lhasa travel agent now.
Lhasa, Tibet (PRWEB) October 21, 2013
Travelers are finding that a wintertime tour of Tibet is a fantastic way to cap off 2013 or welcome in 2014. Lhasa remains relatively hospitable year around despite the harsh winter weather in more remote regions of Tibet. Smaller crowds help visitors experience the Tibet that most miss out on in the summer months; with budget Tibet tours by Tibet Ctrip Travel Service-TCTS (http://www.tibetctrip.com) its now possible for travelers on a budget to join in the adventure.
On the Budget Lhasa Culture Tour TCTS matches small travel groups to cut per person costs, keeping the group size small while preserving much of the comfort and flexibility of a private tour. Travelers will arrive by air and enjoy two full days of sightseeing before moving onto their next destination.
Day 1: Arrive in Lhasa. The travel group's guide will be waiting at the airport and then will accompany them to their hotel for rest and acclimatization. In the winter the air is much drier and more thin than normal. On the first day of a Tibet tour it's best to drink lots of water and avoid intense physical activity while getting settled in.
Day 2: Sightseeing in Lhasa. Most travelers choose to begin their tour with a visit to Potala Palace. Afterwards it's a short walk to Jokhang Temple. These sites are among the most famous in Lhasa and hold great significance for Tibetans.
Day 3: More sightseeing. Today the travel group can visit Tibet attractions like Drepung Monastery and Sera Monastery. Alternatively a group could arrange for a day trip to Lake Namtso and Yangpachen Hot spring.
Day 4: Depending on when travelers need to be at the airport there may be some time for last minute exploring and shopping. The group's guide will see them off at the shuttle that takes them from Lhasa directly to the airport's departure terminal!
Travelers on a budget don't have to settle for crowded busses and rigid tour schedules that can detract from a Tibet travel experience! With a smaller group it's easier to enjoy the tour and ask the group's guide questions about Tibetan culture and history. Even though temperatures dip in the winter months Lhasa remains hospitable and visitors can enjoy smaller crowds at its most famous attractions. With winter right around the corner travelers are advised to start planning their trip now.
Devin Moore, author of this release, is a travel writer and independent economic analyst based in Denver, Colorado USA. In partnership with local Tibet travel agency TCTS (tibetctrip.com), Devin publishes Tibet travel related information in order to spread awareness of Tibet and its people.