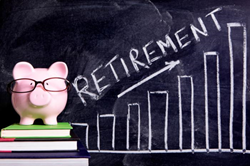 Savers are carefully reviewing their existing investment strategy, ahead of retirement.
London, UK (PRWEB UK) 31 March 2014
As highlighted in a recent BBC article, those choosing not to buy an annuity could realise preferable retirement income terms, but for some the story could be entirely different. Because retirees are effectively free to fritter away their retirement funds whilst others run the risk of becoming far too frugal, well-founded fears now surround the UK pensions and savings industry.
Somewhat predictably, the new rulings are causing quite a commotion amongst industry professionals. Considering the fact that the UK annuities market currently generates around £14bn of business each year, their reaction is far from mystifying. So how will the Chancellors changes to annuities, ISAs, pensions affect the British public's private investment banking habits?
David Retikin, Director of Operations at leading international investment specialist Pryce Warner International Group, offered further professional insight into the pros and cons presented:
"George Osborne has had a massive impact on the international pension and retirement planning arena. Casual savers are optimistic, perhaps even overjoyed to learn that they'll benefit from the changes he's introduced. More experienced investors are still waiting for full details to be released, so as to learn of any unfavourable and perhaps less publicised aspects of the 2014 budget. The budget now has most savers and investors assessing the best course of action by carefully reviewing their existing investment strategy."
As stated, the need to buy an annuity will no longer stand from April 2015, meaning that those aged 55+ with defined contribution pensions, whether workplace or privately sourced, can withdraw retirement funds without restriction. Although 25% of funds will be exempt, the remaining 75% will be subject to highest marginal rate of income tax.
Taking yearly lump sums from retirement funds could have advantages that adhere to basic tax thresholds, but the overall impact of the budget has left many people confused when assessing their options. To address and allay the concerns of affected savers, pension industry experts have been granted £20m to ensure that unbiased one-on-one tax planning advice is readily available.
The option to secure lifelong income via annuities is still open and although some are looking to transfer or close existing accounts, current ISA account holders can choose to keep their plans. The freshly limited annuity market is now expected to become far more competitive and by default, more beneficial for savers, but relative costs and reputability issues still challenge their future.
Another appealing option will be presented in July 2014, when the ISA is superseded by the imaginatively named NISA (New Individual Savings Account). The imminent £11,880 investment limit to be set in April will be replaced by the new £15,000 cap. Another change has eliminated the need to split account balances into cash and assets, allowing savers to extract cash lump sums.
The new pensions and savings landscape seems favourable, but upon closer inspection, these underlying fears have left many apprehensive. Pension provisions could be used prematurely; the hefty tax rates applied to the remaining 75% of cashed-in pensions; the cost and quality of the supposedly impartial advice available and the likelihood that pension-unlocking scams will escalate.
One final concern surrounds the rate at which the savings of today's workers will accumulate wealth ahead of retirement. Because savers aged 65 no longer need to buy annuities, the Default Funds of workplace pensions that increasingly safeguard investments ahead of retirement could now be entirely unsuitable for anyone intending to continue or increase investment beyond pension age.