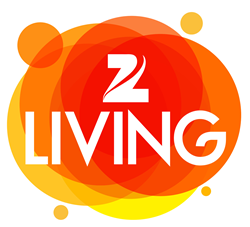 New York, NY (PRWEB) July 16, 2015
With summer in full swing and many consumers turning to wellness vacations for their summer vacation, Z Living has come out with a list of the top five destination spas for the budget traveler. The five spas chosen and their approximate rates for one week (single occupancy) are as follows:
New Life Hiking Spa located in Killington, Vermont. Approximate one week rate is $1785. http://www.newlifehikingspa.com
Red Mountain Resort & Spa located in St. George, Utah. Approximate one week rate is $2,280. http://www.redmountainresort.com/
Tennessee Fitness Spa located in Waynesboro, Tennessee. Approximate one week rate is $1,590. http://www.tfspa.com/
The Oaks at Ojai located in Ojai, California. Approximate one week rate is $2,380. http://www.oaksspa.com/
Deerfield Spa located in East Stroudsburg, Pennsylvania. Approximate one week rate is $2,100. http://www.deerfieldspa.com/
Typically, each destination spa includes a room with a private bath, three meals a day, guided hiking or biking trips, fitness classes and cooking classes. Massage services may be included as well. Each spa differs in activities offered and other various taxes and fees, depending upon the area. Each spa can be contacted directly for specific rates and specials going on at various times during the summer.
Z Living is a leading media brand dedicated to showcasing the best of healthy lifestyle and wellness across multiple media platforms, including television, web, and on-demand streaming. With more than 50 shows on food, fitness, health, natural beauty and lifestyle, Z Living strives to offer the world's largest line-up of first-run, original wellness programming, connecting viewers in a contemporary and accessible manner to the benefits of living a healthy lifestyle.
In the US, Z Living is available to Cablevision/Optimum (Channel 164), DISH Network (Channel 218), Verizon FiOS (Channel 162), RCN (Channel 226), CGI (Channel 142), and Comcast (Chicago, Channel 389) subscribers, as well as to residents of San Diego and Atlanta.