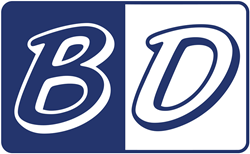 "We've come to realize that a lot of organizations need dumpsters for various projects and events that benefit the communities we proudly serve."
Cleveland, Ohio (PRWEB) February 02, 2016
Budget Dumpster, a national leader in the waste removal industry, has relaunched its innovative Dumpster Donation Program for the third straight year.
The annual program provides organizations and events with free waste removal services in the over 150 areas that Budget Dumpster serves across the United States.
"As our business grew, we wanted to give back and contribute in some positive, charitable way," said John Fenn, co-owner of Budget Dumpster. "We've come to realize that a lot of organizations need dumpsters for various projects and events that benefit the communities we proudly serve."
While Budget Dumpster has developed relationships in communities nationwide, the company relies primarily upon direct requests to provide donations. Interested parties are asked to visit BudgetDumpster.com, view the cities served and apply on the donations page.
Past recipients of the Dumpster Donation Program include Relay for Life in Downtown San Diego, Make-A-Wish Illinois, and AmeriCorps Michigan as well as a number of varied organizations, including:

Historical building renovations
Environmental cleanups
Community events, such as festivals and fundraisers
U.S. Armed Forces and Veteran services
Non-profit organizations
As success of both the business and the program continues, Budget Dumpster plans to donate hundreds of more dumpsters in 2016 and beyond.
"This is what we do," said Fenn. "And we're happy that we have the opportunity to serve our local communities by working with small neighborhood groups."
About Budget Dumpster
Established in 2005, Budget Dumpster delivers affordable waste removal services in hundreds of cities throughout the United States. Budget Dumpster specializes in temporary, roll-off dumpster rentals for use with both residential and construction projects. To learn more about Budget Dumpster visit http://www.budgetdumpster.com/ or call 866-284-6164.