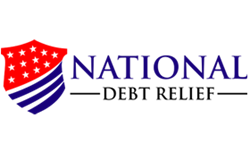 udgeting tips are imperative when consumers are trying to live with minimum wage
Dallas, TX (PRWEB) August 19, 2015
National Debt Relief recently shared in an article published August 1, 2015 how consumers who are trying to live with minimum wage might be able to budget that money. The article titled "Budgeting Tips When You Earn The Minimum Wage" shares some computations as well as some ideas to be able consumers make minimum wage budgeting work.
The article starts off by pointing out that budgeting tips are imperative when consumers are trying to live with minimum wage. This is one of the tools that they will need to be able to reach financial independence. This independence is simply being able to provide for their needs without being forced to work longer hours.
The article shares that one of the tips to be able to make a budget work with minimum wage is to look at housing cost. Rural areas are simply less expensive compared to living in the city and that means lower rent on the house. This can be a big factor in the budget as rent is usually on top of the expense side.
Another big expense for households would be food cost and there is a way to manage this a little better. Planning meals in advance can help manage this cost because consumers can identify the items they can buy in bulk. It is wise to buy things, even food in bulk because they total price comes out less expensive that the cost per item.
The article also shares that consumers will be able to save a lot if they choose to let go of their cars. This is one of the hardest things to do especially if they far from work. It is possible to get a bike and get savings and exercise into one but if the office is hours away, this might not be a good idea. It is important to weigh carefully the distance that needs to be travelled before giving up the car.
Those loose change can definitely be a life saver if consumers will voluntarily save pennies every day. it might be small to begin with but this will accumulate over time. It also cultivates the habit of saving because if consumers cannot do it with small amounts, they will surely have a hard time saving with big amounts.
To read the full article, click this link: https://www.nationaldebtrelief.com/budgeting-tips-when-you-earn-the-minimum-wage/