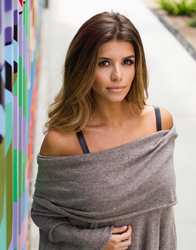 Blunts and Babes
San Diego,CA (PRWEB) March 05, 2017
Medical Marijuana classifieds site BudTrader.com has just announced that the company will be hosting a pop-up 'Blunts & Babes' giveaway at the 3rd Annual California Cannabis Business Expo, which is being held March 5th-8th in San Diego at the Sheraton Marina Hotel. BudTrader.com CEO Brad McLaughlin will be on hand with no less than ten supermodels, who will be handing out 10,000 pre-rolled joints, posing for pictures with guests, signing autographs and giving away hugs to expo attendees at unannounced times and locations throughout the four day event.
BudTrader.com is the largest medical marijuana classified ad site, adding over 1,000+ new registered users per day with 3-4 million monthly visitors. Users can post ads for their products and services in the 28 States and Washington DC where medical marijuana is legal.
"There has been a lot of negativity in American politics lately, especially towards medicinal marijuana, and we at BudTrader are all about positive energy," says BudTrader.com CEO Brad McLaughlin. "I asked myself 'What would Jesus do?' and that is when the idea for Blunts & Babes first came to me. It's impossible to be angry when you are smoking a joint and hugging a supermodel. This idea could change the world! Imagine if peace talks in the Middle East were moderated by supermodels giving out blunts, we would have peace in no time."
Recently, California passed Proposition 64, which legalizes recreational cannabis use. This new legal classification has led to what McLaughlin calls a "green rush"; new businesses and investors are flooding into the industry to take advantage of the coming cannabis boom. BudTrader.com's classified ad platform aims to give this influx of new cannabis patients and entrepreneurs a safe, legal place to advertise their products and services. The site is growing quickly – in six months they have tripled their audience to over 400,000 registered users.
This is only the first of many 'Blunts & Babes' pop-up giveaways planned by BudTrader.com's team, but for now, they are keeping the details under wraps.You can meet the BudTrader.com Babes and get hooked up with your complementary joint and super model hug this weekend at the the 3rd Annual California Cannabis Business Expo, held at the Sheraton Marina 1380 Harbor Island Drive, San Diego 92101, March 5th - March 8th.