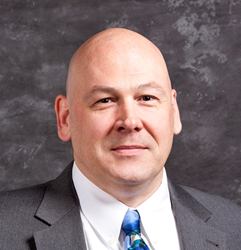 I am incredibly energized to help lead the company to its next phase of innovation tied with operational excellence.
NEW YORK (PRWEB) August 31, 2018
Building Intelligence CEO and Founder Jeff Friedman announced today that seasoned security professional Christopher Peckham has been appointed as the organization's Chief Operating Officer. In his role, Mr. Peckham will assume responsibility for engineering, marketing, operations and partner management.
"Chris is a seasoned and trusted leader who consistently delivers results. He is uniquely qualified to drive strategic prioritization and accountability within Building Intelligence with a laser-focus on operational excellence," said Friedman. "I have tremendous confidence in Chris' ability to align Building Intelligence's world-class innovation engine with industry-leading operational practices to drive and extend the next generation of Building Intelligence's products and services."
Effective immediately, Mr. Peckham will be responsible for the alignment of company investments and ensuring operational excellence.
"Building Intelligence's strategy has never been more compelling, and we have won the hearts and minds of many remarkable clients," said Peckham. "I am incredibly energized to help lead the company to its next phase of innovation tied with operational excellence."
Prior to this appointment, Mr. Peckham was Chief Technology Officer of Kratos Public Safety and Security Solutions and was responsible for leading the development and execution of the overall technology roadmap. In that role, his team was comprised of consultants, subject matter experts and installers who helped clients with projects, deployments and ongoing services. Continually overachieving in terms of profit margin and growth, Peckham specialized in taking newly acquired projects and building them into successful client deployments and relationships.
"Chris understands global sales, go-to-market strategy, and customer satisfaction in a way that few executives can hope to, and has a proven track record of maximizing the potential of a range of technologies," said Friedman. "He's joining an already successful, energetic team at the perfect time to spearhead Building Intelligence's sales and operational expansion."
About Building Intelligence Inc.:
Building Intelligence Inc. is a software company providing innovative technology solutions for security practitioners and building owners to manage visitors, vehicles and vendors. Building Intelligence Inc. is a privately owned business based in New York, NY. The firm's cloud-based solutions are known as SV3. These applications are uniquely positioned to address a niche in the security market: improving operations and lowering risk associated with the management of visitors and vendors as they enter on foot through the front door or in a vehicle at the loading dock or parking area. The modular solution set is being widely adopted in many major metropolitan markets and being sold, deployed and supported by an authorized security systems integrator channel with expertise in the identity and access management domain. SV3® is Safety Act Designated and covered by several issued patents.