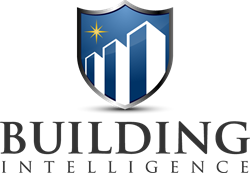 After studying this sector, we concluded that Building Intelligence was providing a ground-breaking solution that will transform how we support secure operations.
NEW YORK (PRWEB) November 14, 2018
Building Intelligence, the creators of the award-winning software SV3® for the security of visitors, vehicles and vendors, has raised $4.1 million in a Series A financing led by Founders Equity. Concurrent with the financing, Warren Haber, a longstanding investor in real estate and real estate information technologies, will join the Board of Building Intelligence.
Building Intelligence, based in New York City and growing rapidly, intends to use the newly funded capital to expand its engineering team; build out additional integrations with other software products; expand its focus on larger enterprise customers; and enhance customer support.
The company was founded by Jeffrey C. Friedman, who had spent years working in real estate technology development and implementation and conceived the concept to create a physical security solution for managing the ingress and egress of visitors, vehicles and vendors as an integral part of every real estate operation. "I saw that facility management organizations and physical security suppliers were in need of a solution that supports the convergence of security, operations and logistics. Unknown vehicles, unknown vendors and uninvited visitors arriving on-site and attaining access to critical infrastructure, is unacceptable. How many times have we heard the saying 'the suspect arrived by vehicle'? At Building Intelligence, we are assembling the information with a cloud to mobile solution for access management combined with a platform for resource and traffic management," said Friedman. "We have customers using our platform for projects here in the USA and overseas, and we provide a SafetyAct designated solution; supporting the principles of public-private partnerships with our commercial and government clients. With a significant roster of system integrator partners, we continue to build out our footprint connecting field operations to distributed technologies." He added: "We are extremely excited to partner with Warren and Founders Equity, given the firm's specific success in investing in a leading worldwide provider of real estate information."
Founders Equity's Haber added: "After studying this sector, we concluded that Building Intelligence was providing a ground-breaking solution that will transform how we support secure operations. Not only is the Company improving operations and security, but the Company's clients were seeing a tremendous return on their investment utilizing SV3. We believe Building Intelligence's technology with its team are in a unique position to revolutionize security and operations."
Building Intelligence will be exhibiting at ISC East Nov. 14-15 at the Jacob Javits Center in New York, NY.
About Founders Equity:
Founders Equity Inc. Since 1969, Founders Equity has been actively engaged in private equity investing and in enhancing the value of small to mid-cap enterprises. Founders has initiated acquisition programs, restructured businesses, raised debt and equity in private placements and public offerings, and realized liquidity of maximize value.
About SV3®:
SV3® is a suite of cutting-edge products designed from ground up to provide comprehensive, foolproof solutions for access control of visitors, vehicles and vendors. By securing a building and its assets by integrating seamlessly with existing PACS, SV3® provides operational savings as a cloud-based service for managing entry of people and vehicles at lobby, loading docks and other access points. This complete protection through trusted access makes SV3® an easy choice for the security or facility professional. Manage insurance documents, schedule the freight, measure the use of the loading dock of lobby, SV3® supports the convergence of security, logistics and operations.
About Building Intelligence Inc.:
Building Intelligence is a software company providing innovative technology solutions for security practitioners and building owners to manage visitors, vehicles and vendors. Building Intelligence Inc. is a privately-owned business based in New York, NY. The firm's cloud-based solutions are uniquely positioned to provide the tools for managing visitors and vendors as they enter on foot through the front door or in a vehicle at the loading dock or parking area.