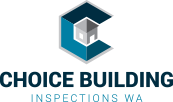 Our building inspection reports are delivered in just 36 hours and are conducted in accordance with the current Australian Standard AS 4349.1 Inspection of Buildings - Mr Ryan Allier
Perth, WA (PRWEB) September 27, 2015
Buying a real estate property is a tedious task that requires pre-planning and thorough analysis of expenses included in the process. Besides planning, inspection of the building is also vital to ensure that the constructed or under construction building is suitable for living. To help individuals in both of these tasks, Perth building inspection company Choice has announced an instant quote service.
Individuals planning to purchase a real estate property in Perth can now avail instant quote services for a building inspection at no cost. These services can be attained by simply filling the 'Request a Quote' form available on the company's official website. This will allow clients to get instant quotes for different services that include pre purchase inspection for buildings and building inspection.
Once the quote form is submitted by the clients, the team at Choice Building Inspections ensures a quote is delivered to the client in 2 office hours. Clients visiting the 'Request a Quote' page have to simply fill a few different fields that include: full name of the client, his/her email, his/her contact number, type of inspection required, FHOG application number or pension number for availing 10% discount, suburb of inspection, approx. dwelling age and many others. Filling all these fields can help their building inspection team in thoroughly understanding the needs of the clients and providing them an appropriate quote as per their needs.
Recognized among the top building inspection companies in Perth, The Choice Building Inspection Company is well known for providing appropriate quotes for building inspections. Besides structural building inspections, other services offered by Choice are:

Pest and termite inspections
Thermal inspections
Dilapidation surveys
Special purpose inspections.
Talking more about their services, Mr. Ryan Allier stated, "Our building inspection reports are delivered in just 36 hours and are conducted in accordance with the current Australian Standard AS 4349.1 Inspection of Buildings. If you're buying or selling, a building inspection report will help you to fully understand the condition of the property you're about to purchase or sell – so you have peace of mind on your real estate decision. Upon inspection, we'll immediately notify clients of any defects, remedial or maintenance work that may be required."
About Choice Building Inspections
Choice Building Inspections are a professional, reliable and multi-faceted Building Inspection team that leads the field in inspecting practises to bring clients a no hassle, efficient and un-biased experience.
All inspectors have certified police clearance and are dedicated to producing efficient and best value service to our customers.
Choice Building Inspections Pty Ltd offers Building Inspections and Termite Inspections for all residential and commercial structures in Perth and greater Perth areas, Western Australia.
Our inspections are followed by an easy to understand report using visual evidence in the form of digital and infrared images.
For more information, visit http://www.choicebuildinginspections.com.au