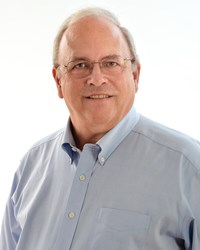 Albany, NY (PRWEB) September 12, 2013
SmartWatt Energy, one of the country's fastest growing private companies, has recently added staff across divisions nationwide.
Kerry Stinson, P.E., was recently hired as an Energy Engineer III in the company's Commercial, Industrial and Institutional Division. He will be working in SmartWatt's corporate headquarters in Ballston Lake, NY, as a member of the Multi-Measure Group. Kerry has over 30 years of experience combining the planning and design of building mechanical systems (i.e., HVAC, plumbing and fire suppression) for commercial, industrial and municipal projects, preparation of operation and maintenance manuals, development of preventative maintenance programs, industrial maintenance, Value Engineering, energy use analysis and energy savings performance contract engineering. Immediately prior to joining SmartWatt, Kerry was a Senior Energy Manager for ARAMARK. In addition, Kerry has an extensive background as a mechanical design engineer, having served with several engineering firms in Upstate New York. He is a licensed Professional Engineer in New York, Connecticut, Maine and Vermont; a Certified Energy Manager; a Certified Building Commissioning Professional; a Certified Sustainable Design Professional; and is active in ASHRAE, ASME and AEE. Kerry will use his extensive experience to design and oversee multi-measure energy efficiency projects nationwide, including those for several of SmartWatt's national accounts clients.
Benjamin Prichett was recently hired as a Project Engineer in the company's Commercial, Industrial and Institutional Division. He will be working in SmartWatt's Nashville, TN office. Benjamin recently graduated from The University of Tennessee-Knoxville with a Bachelor's Degree in Mechanical Engineering. As a student, he worked as a Mechanical Engineer Intern and Engineering Assistant with ASEGI, performing commercial energy audits throughout Tennessee, which included building envelope, HVAC, lighting and more. Benjamin was a Thermal Team Member for his University's EcoCar2 Team where he designed custom parts and designed and constructed a fully-functioning plug-in hybrid vehicle. He also worked as an Apprentice to a private contractor and has experience in electrical, plumbing, carpentry and other construction skills. Benjamin is an active member of ASME, AEE and SAE. He will use his unique blend of mechanical engineering, energy auditing, design and construction experience to design multi-measure energy-efficiency projects throughout the Southeast.
Vincent Figueroa was recently hired as an IT Technician in the company's Software Development Division. He will be working in SmartWatt's corporate headquarters in Ballston Lake, NY. Vincent was most recently a Client Technologies Technician at an Upstate New York medical practice with multiple locations where he performed regular maintenance to hardware and systems, kept workstations up to date and running efficiently, and diagnosed and repaired hardware and software problems. Prior to that, he was a member of Best Buy's "Geek Squad" where he diagnosed and repaired hardware and software issues. Vincent earned an Associate's Degree in Information Management from Dutchess Community College and is a current part-time student at Hudson Valley Community College where he's taking networking administration courses. He will be tasked with keeping SmartWatt hardware and software up to date, while troubleshooting issues for nationwide staff as part of the company's help desk team.
ABOUT SMARTWATT ENERGY, INC.
SmartWatt Energy is a unique energy-efficiency firm. It provides turnkey solutions for utilities, commercial, industrial and institutional clients and also develops proprietary software that streamlines internal workflow processes and provides comprehensive program reporting. SmartWatt Energy's three divisions use cutting-edge technologies, design and processes to take on and solve their client's toughest sustainability challenges:

The Commercial, Industrial and Institutional Division works with end-use clients throughout the United States to design and install multi-measure energy-efficiency projects. Clients look to SmartWatt Energy to provide large-scale savings through turnkey energy auditing, engineering, project management and installation services.
The Utility Programs Division contracts directly with utilities to manage their commercial energy efficiency programs. SmartWatt Energy's vertically integrated program delivery platform ensures utility program success and client satisfaction, because all elements of the utility program are handled by a talented, integrated, cross-functional team.
The Software Development Division creates customized, proprietary software applications to increase efficiencies and provide added value to utilities and national accounts clients.
SmartWatt Energy has won an Inc. magazine "Hire Power" award and has twice been named one of the "Fastest Growing Private Companies in the United States" on the magazine's annual 5000 list. For more information, visit http://www.smartwattinc.com.